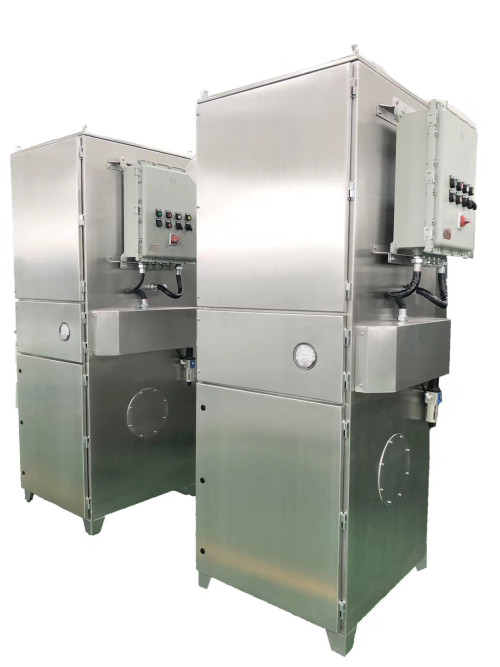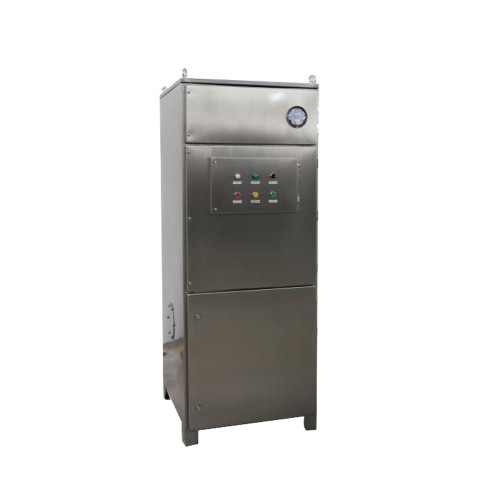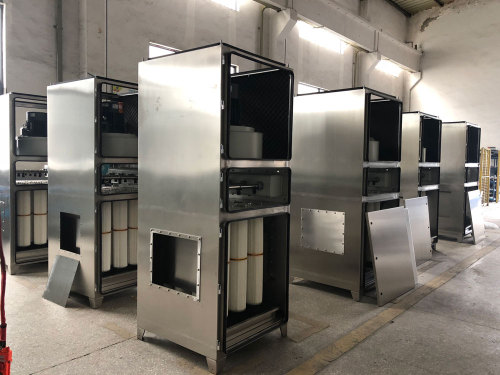 Stainless Steel Dust Extractor for Corrosive Dust/Pharmaceutical Cleanroom/Electronic Factory
Description
Stainless Steel Dust Extractor for Corrosive Dust/Pharmaceutical Cleanroom/Electronic Factory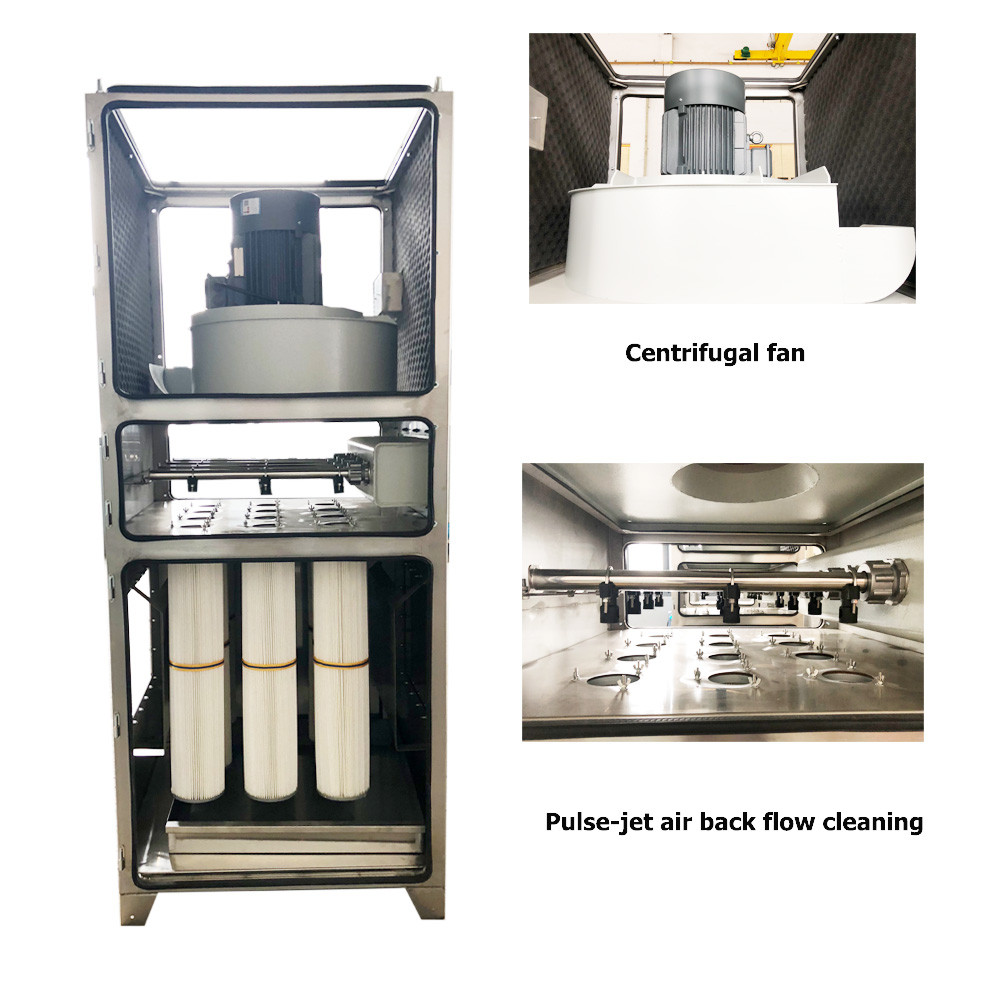 1:Up-Down direction air flow system .
It's Up-Down direction air flow system so doesn't need to consider flow direction.
2:Large filtration surface of long-round type cartridge filter.
High filtration efficiency in small space because of design of the long-round type cartridge filter with large filtration surface.
3:High efficiency with small installation space.
When designed with same motor capacity of other existing systems, it will have high efficiency with 2/3 space.
4:Powerful and low noise Blow Nozzle.
Processed with laser spot pipe in order to powerfully shake dust on the filter surface with low noise.
5:One-Touch type replacement of Dust Box(Option)
Designed in one-touch type for putting in and out of the dust box for convenient use.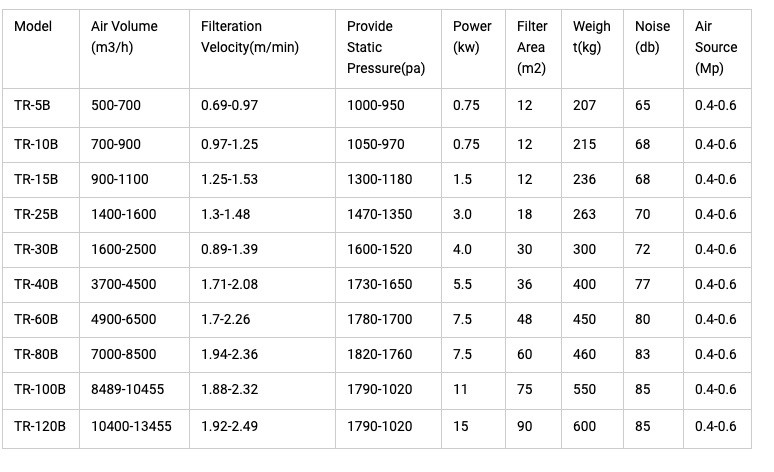 Dust generated from various factory machine works, such as Cutting, Grinding, Polishing, Milling, Buffing, Sanding, Measuring, Selection, Mixing, Stirring, Droping, Bag Opening, Powdering, Loading, Removing Scales and other processing, except the dust including moisture or oil. In case of Fume, Gas and Oil mist collection please contact us.