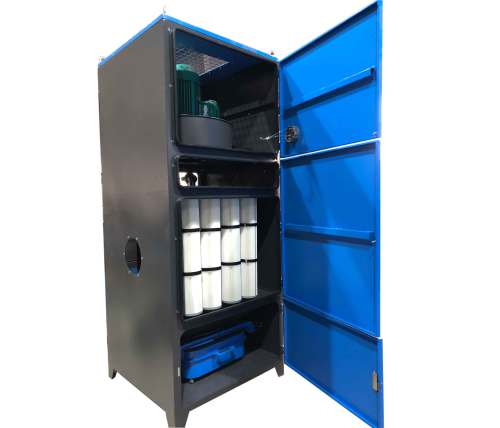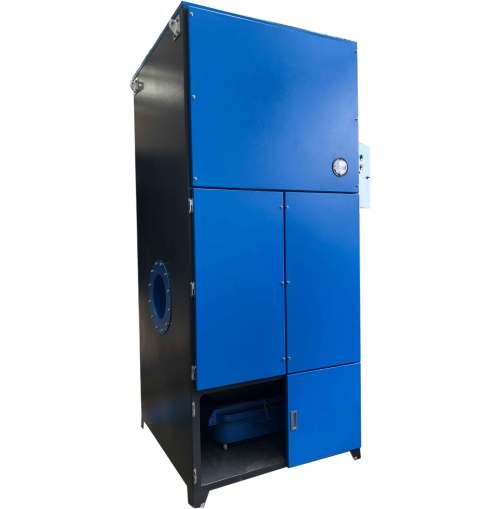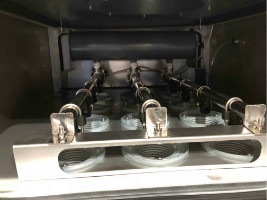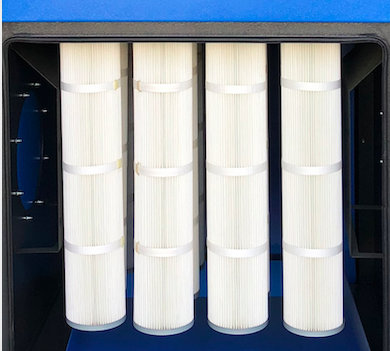 Cartridge Filter Dust Collector with Dust Hopper-Filter Unit
Description
Cartridge Filter Dust Collector with Dust Hopper-Filter Unit
This filter unit combines centrifugal fan, filter room, pulse-jet cleaning system and dust hooper together. It is suitable for high dust concentration situation.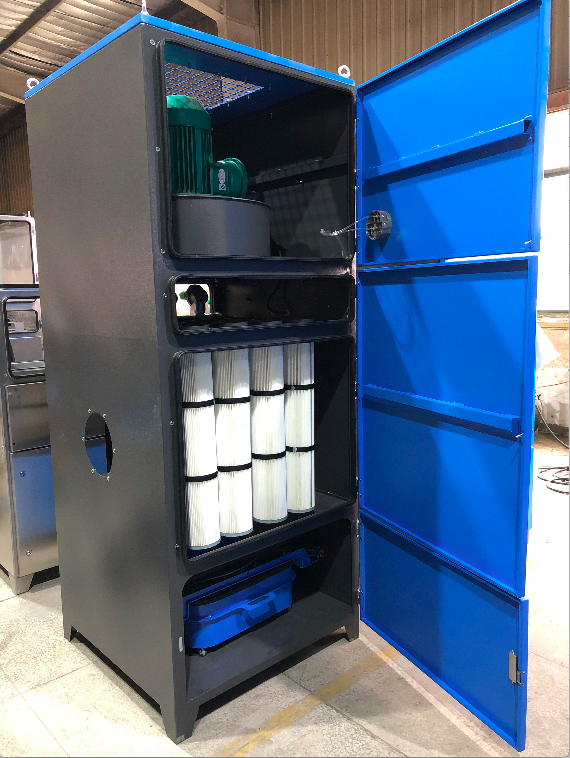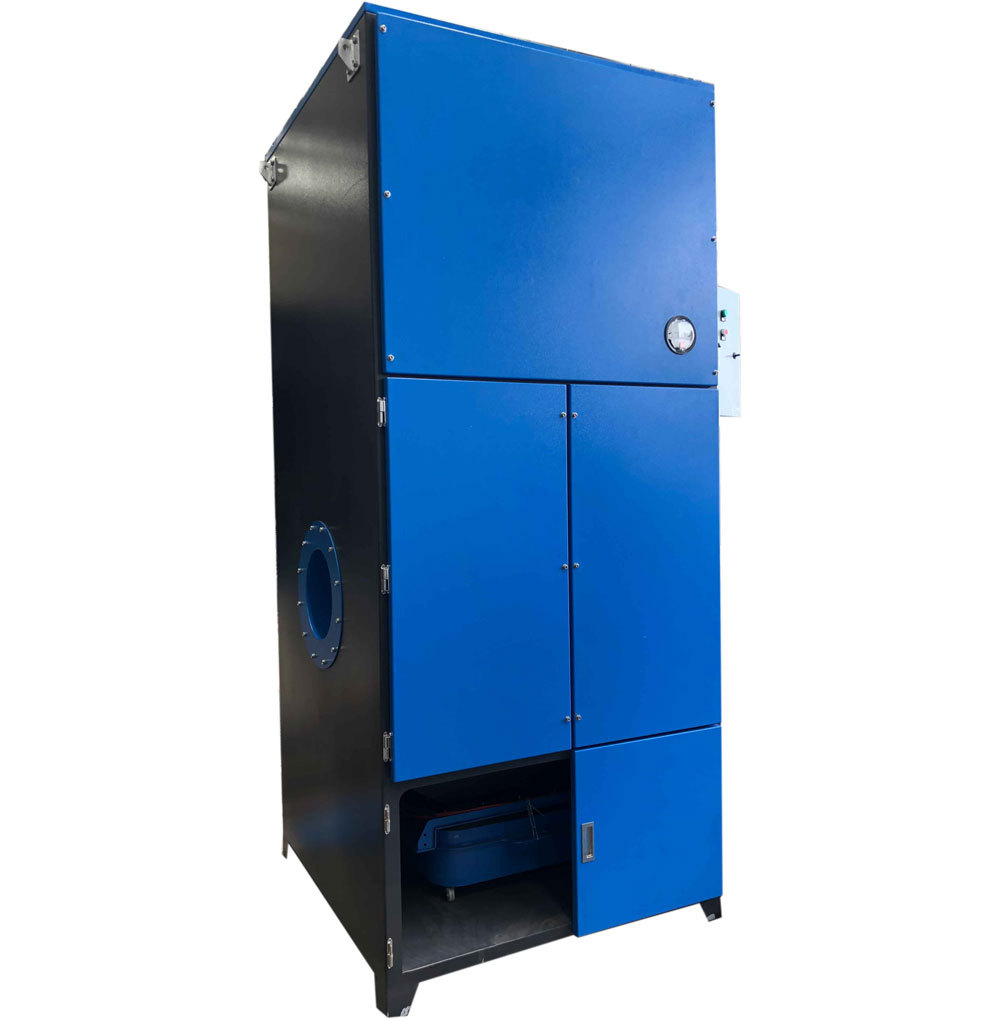 Applications:Collection of dry dust not containing moisture and oill mist
Dust generated from various factory machine works, such as Cutting, Grinding, Polishing, Milling, Buffing, Sanding, Measuring, Selection, Mixing, Stirring, Droping, Bag Opening, Powdering, Loading, Removing Scales and other processing, except the dust including moisture or oil. In case of Fume, Gas and Oil mist collection please contact us.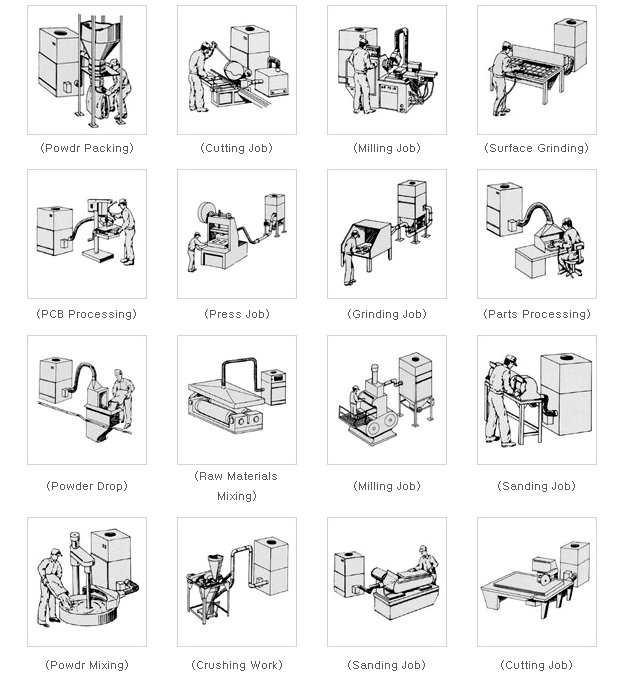 1:Full 24-hour operation by Air-Pulse type
Compressed air is automatically pulse-jeted into cartridge filters and shakes away extra fine dust from filter.
2:Easy replacement of cartridge filter
Filter replacement can be simply done without tools.
3:Wider choice of options
Wider options are available, so you can select them according to usage.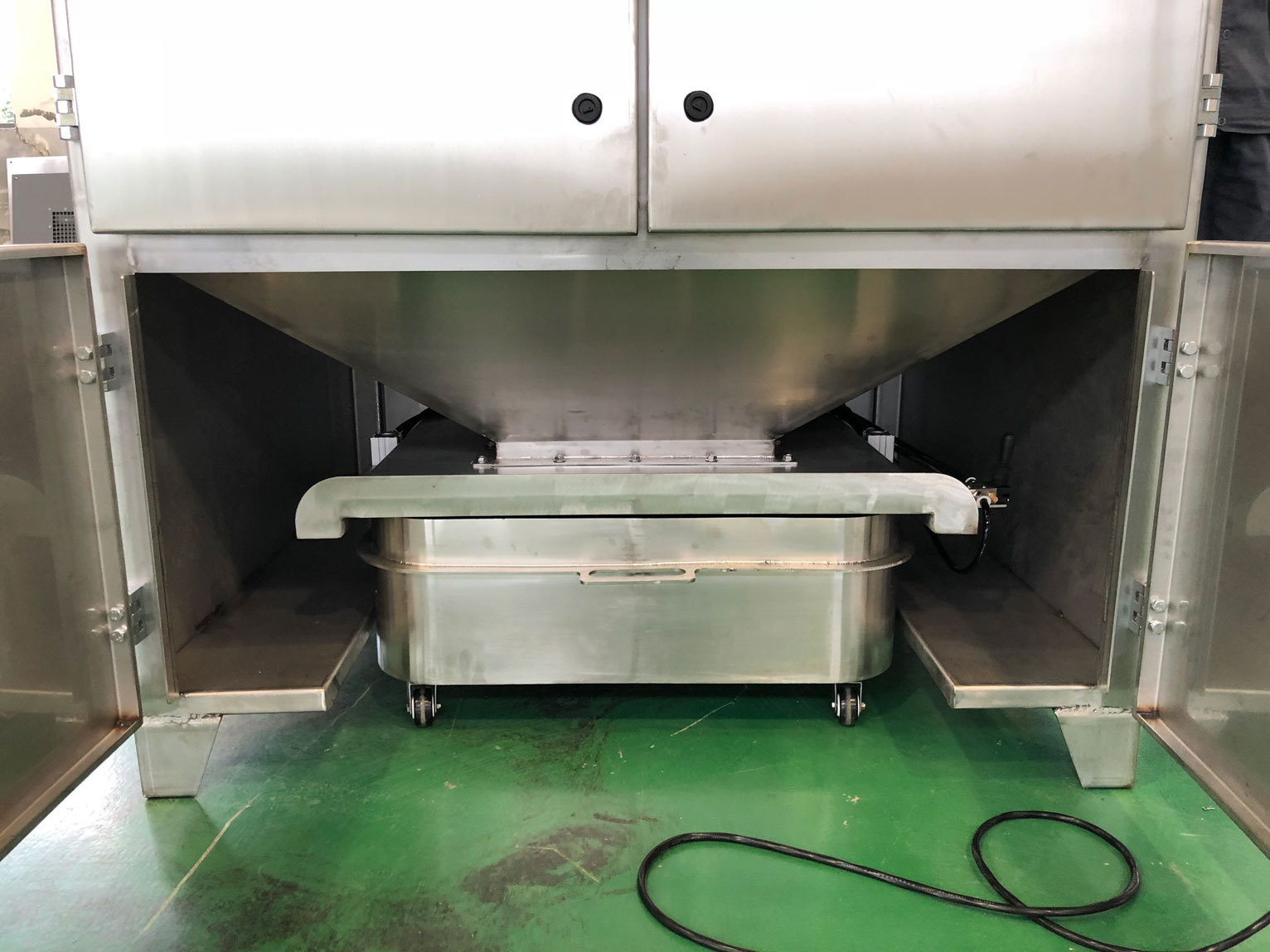 Dust Hopper
It is designed to anti second dust raise.
enlarge dust storage size.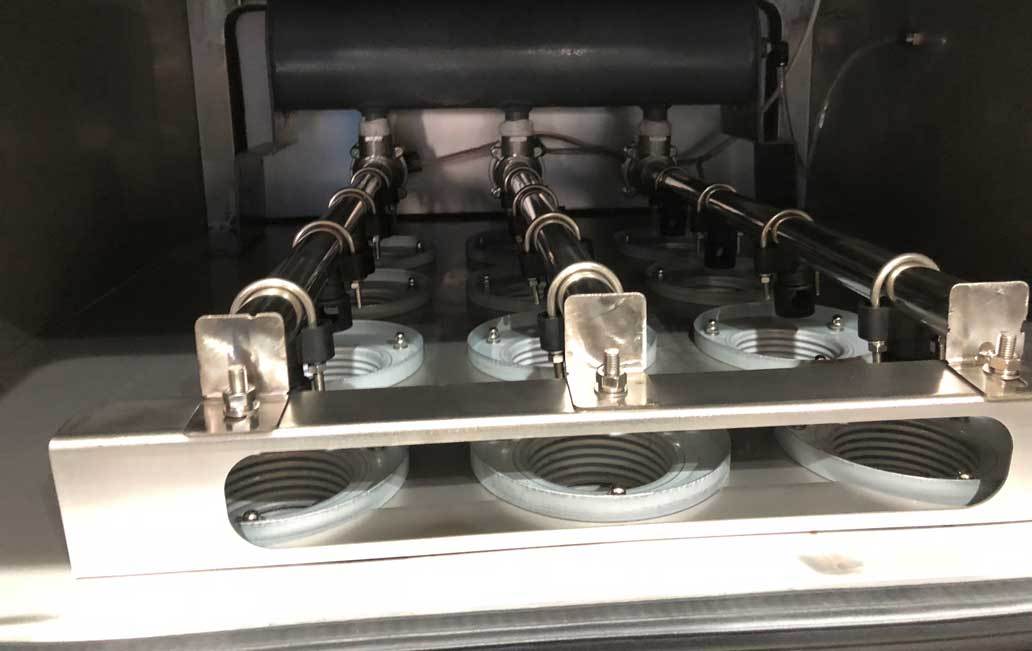 Pulse-jet Cleaning system
cleaning dust efficiency.
Air tank was installed at front Door side for easy maintenance

Factory Manufacturing Video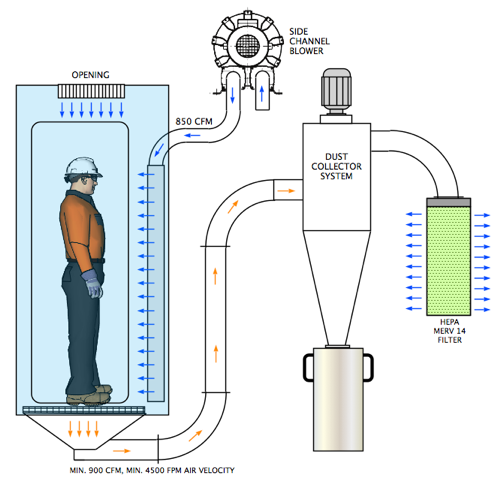 Customer Original Design
This is a a personnel's clothes dedusting booth.
Disadvantage: the cyclone's efficiency not so high, and most of dust will come into the HEPA filter, the filter will air-logged soon.
expelled air of the system will be returned into the workplaces.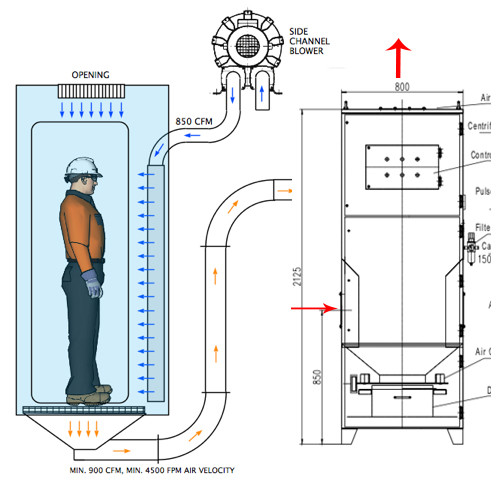 ACMAN Optimized Design
Using cartridge dust collector to instead of the cyclone system, which has self-cleaning system to renew the filters, and also could add HEPA at the top the machine, will could make H13 emission.
Balancing the airflow.