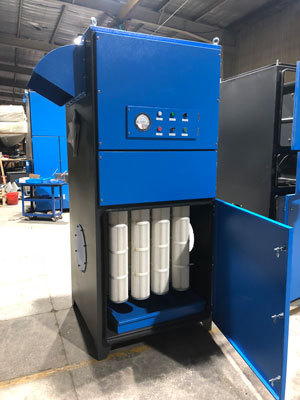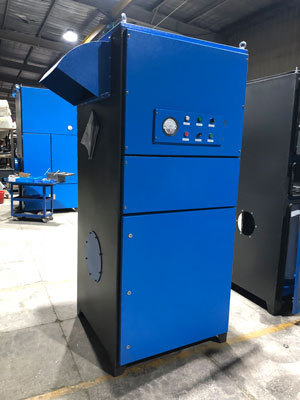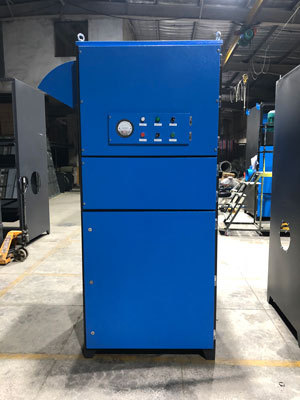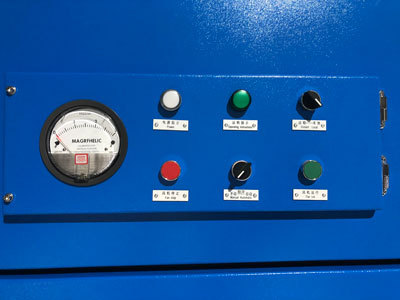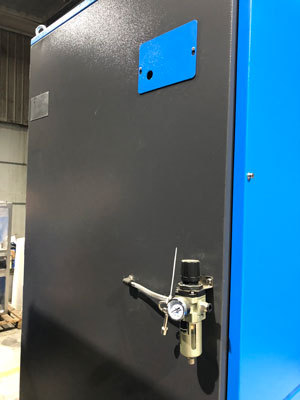 Cartridge Type Industrial Dust Collector Unit for Dust Removal-High Efficiency Dust Extractor
Item specifics
Power Supply

380V/50HZ or customize
Filter Material

Polyester Cartridges
Dashing Mode

Pulse jet compressed air backflowing
Compressed Air Source

0.4-0.6MP
Timer Jet Control

Time control
Description
Removes dust from pulverizing and grinding, crushing, sanding, powder injection and sealing, severing and cutting, stone and metal work,
cutting work, substrate work and welding work...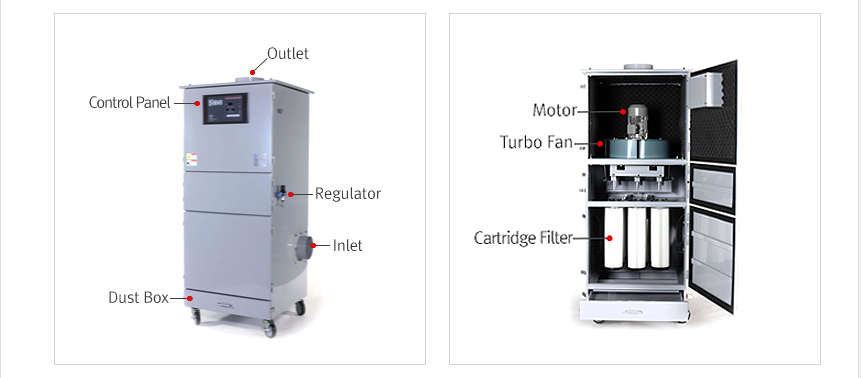 -The structure of the filter designed in a cartridge type increases the filtering area and maximizes the collection efficiency of fine dust.
-Various types of filter media can be design to suit the type, characteristics and particle of the dust generated in different working environments.
-Special alloy is applied to reduce the idle weight and starting a load and, thus, increase the absorption force, and electronic balancing with the mode has achieved zero-vibration and low-noise.
-Eliminates the vibration caused by dirt squeezed in-between or stuck to the fan wings during use.
-The dust attached on the cartridge filter is sprayed into the inside of the cartridge filter automatically by compressed air injection( air pulse), heightening the dust exhaustion efficiency.
-The dust collector eliminate dust in an automatic fashion, which makes the 24-hours continuous operation possible.
Pulse type digital differential pressure measurement control system
-Equipped with a high-functioning stabilized digital measurement system for dust collectors by digitally integrating the solenoid valve timer;
-Distant/local mode: could control remotely.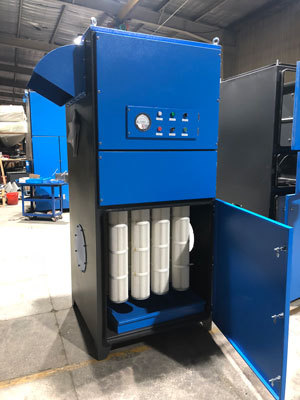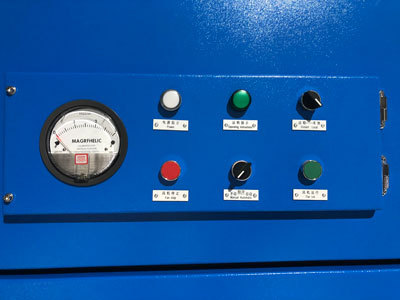 Air Source

TR-8B-II

500-900

12

1780

0.75

0.4~

0.6MP

65

900-1100

12

2040-1780

1.1

0.4~

0.6MP

67

1400-1600

18

2040-1780

1.5

0.4~

0.6MP

70

1688-2476

30

2150-1820

3

0.4~

0.6MP

73

2664-3405

30

2700-2200

4

0.4~

0.6MP

73

3786-4527

36

2700-2200

5.5

0.4~

0.6MP

75

4973-6457

48

2700-2200

7.5

0.4~

0.6MP

75

7081-8489

60

2700-2200

11

0.4~

0.6MP

78

8490-10455

75

2790-2020

11

0.4~

0.6MP

80

10400-13455

90

2790-2020

15

0.4~

0.6MP

85
Product Question and Answer
Q: What should provide when choosing suitable dust collectors?
A: Process summary sheet should be provided, for we need to know the dust collection summary for example: dust category (what? Flammable? Corrosive? Explosive? Temperature? Density?)
Q: How to confirm the airflow/air capacity and the pressure?
A: Mostly, it depends on the dust suction hoods, then can calculate the airflow; our dust extractor provide ~1000Pa pressure to your use, so the duct system pressure should known first.
Q: What type of dashing modes the de-duster provides?
A:
1:Compress air backflow cleaning type;
2:mechanical vibration dust cleaning.
Q: The dust collection unit's power supply?
A: Every country have different industrial power supplies, we could OEM the blower for your needs.
Q: What the compressed air should supply when install the dust remover unit?
A: 0.4-0.6Mp compressed air (water and oil removed)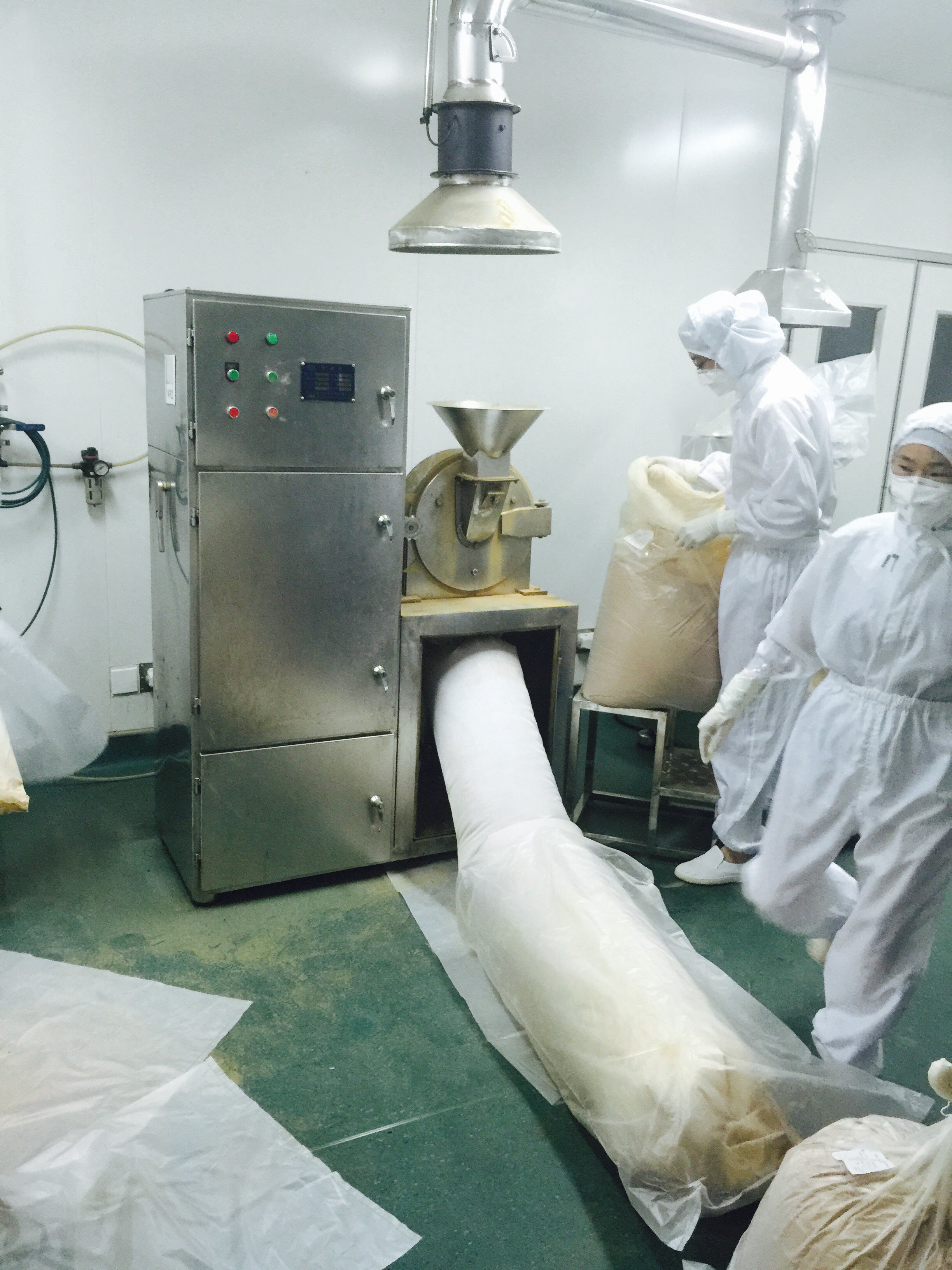 Pharmaceutical usage
HVAC
pulverizer

Tablet pressing
Film coating
Fluidized-bed drying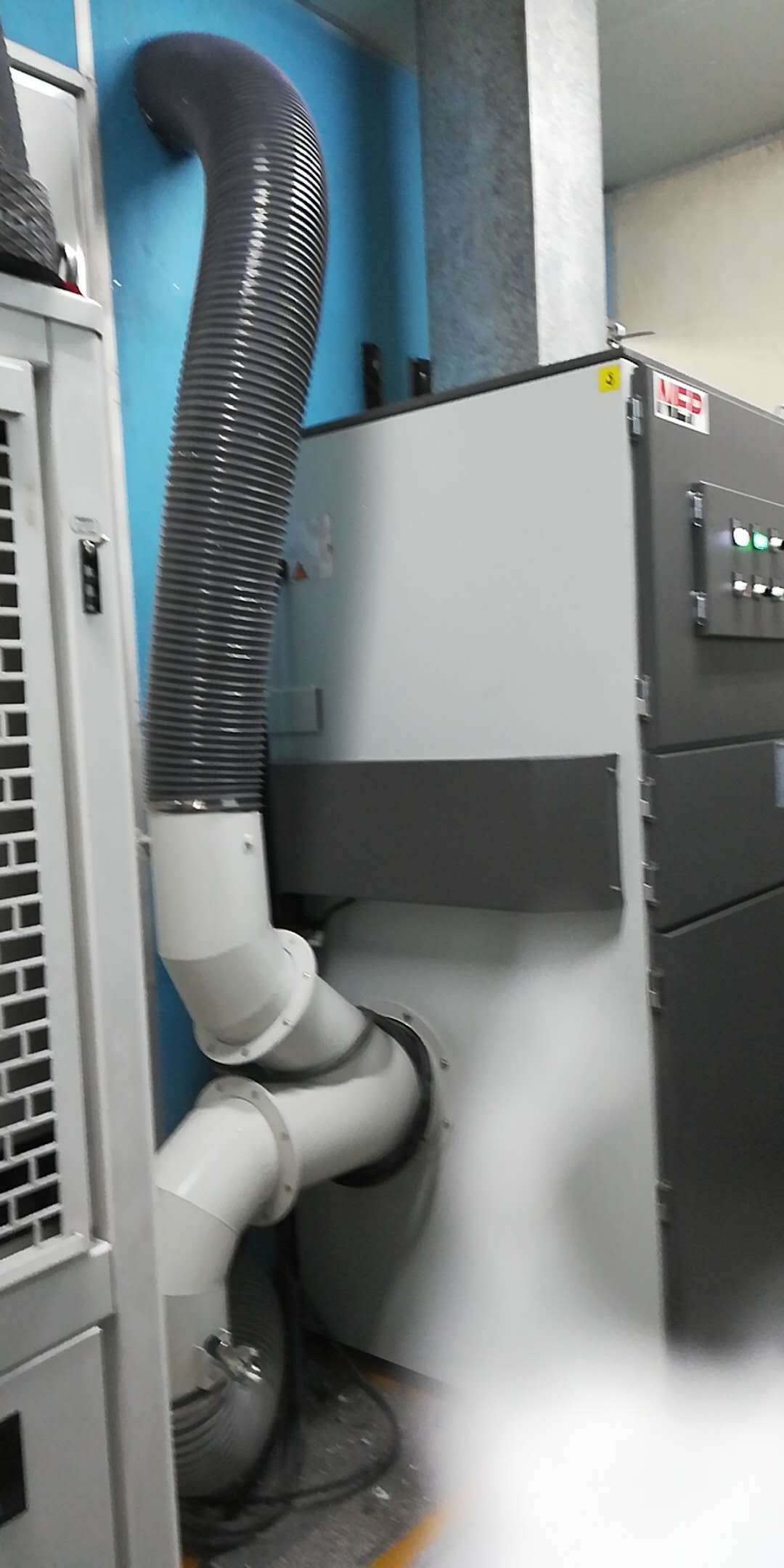 CNC metal work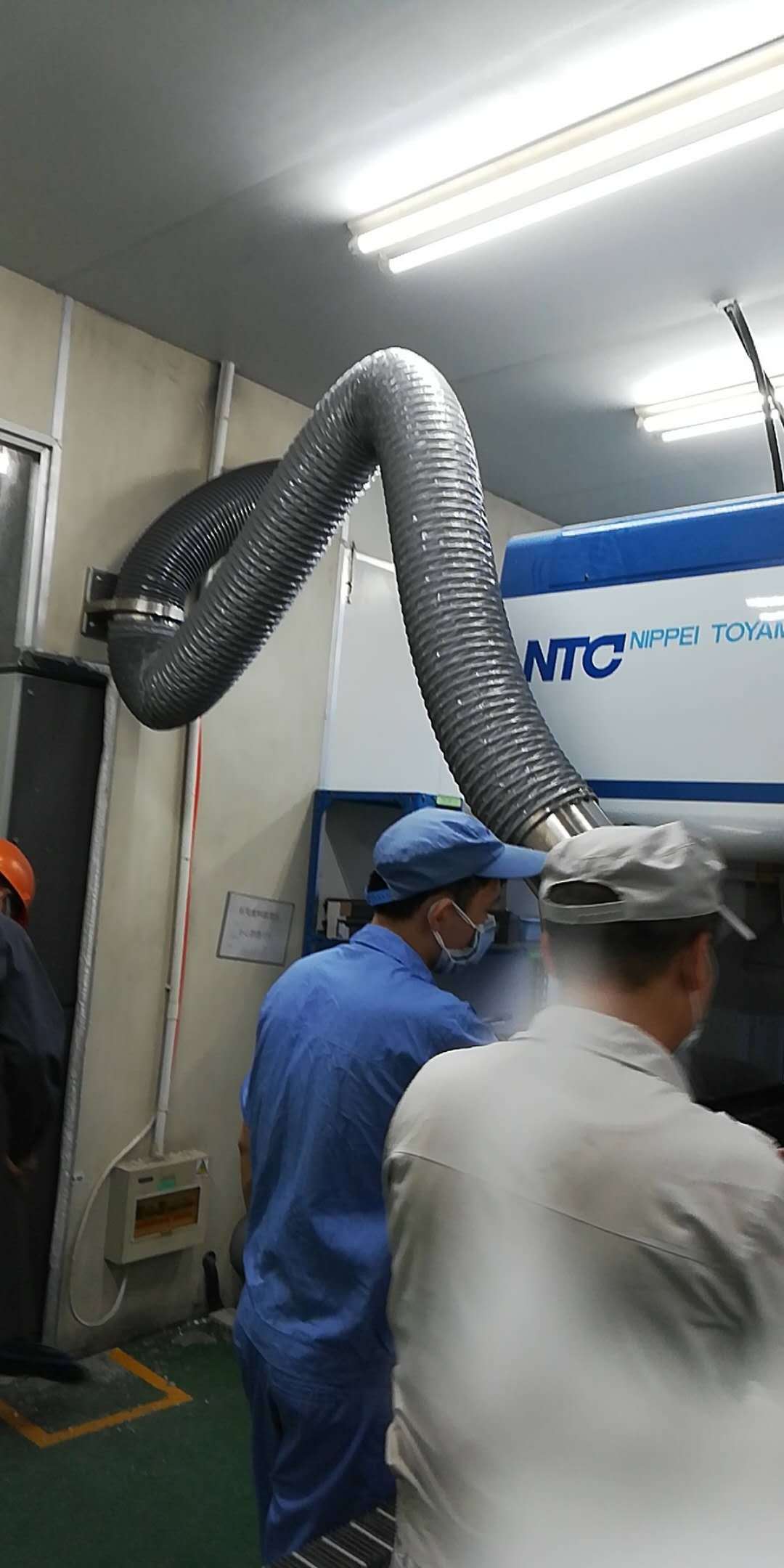 Fume extractor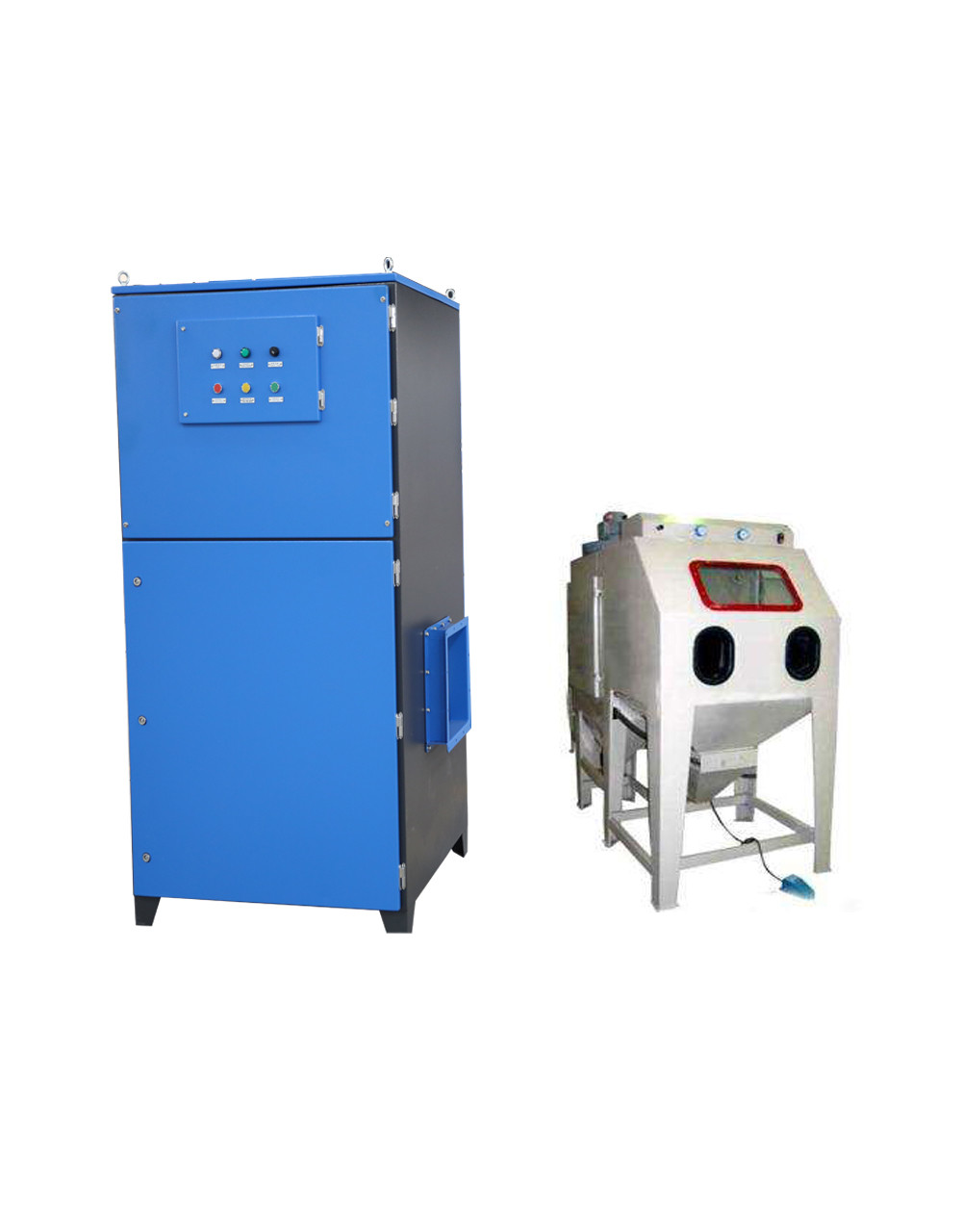 sand-blasting 1500-2500m3/h(CBM) dust extractor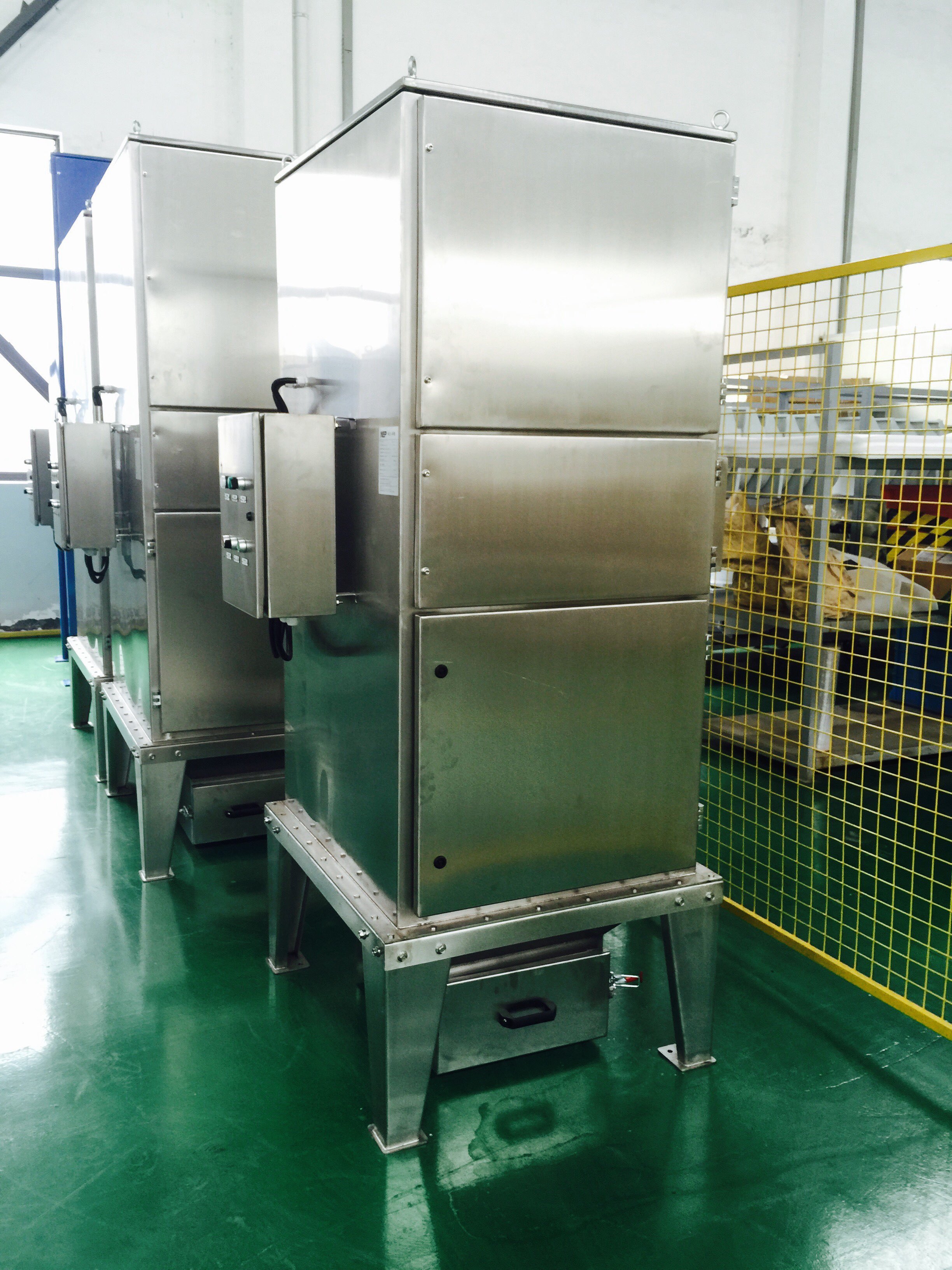 3000CBM fiber laser cutting machine fume extractor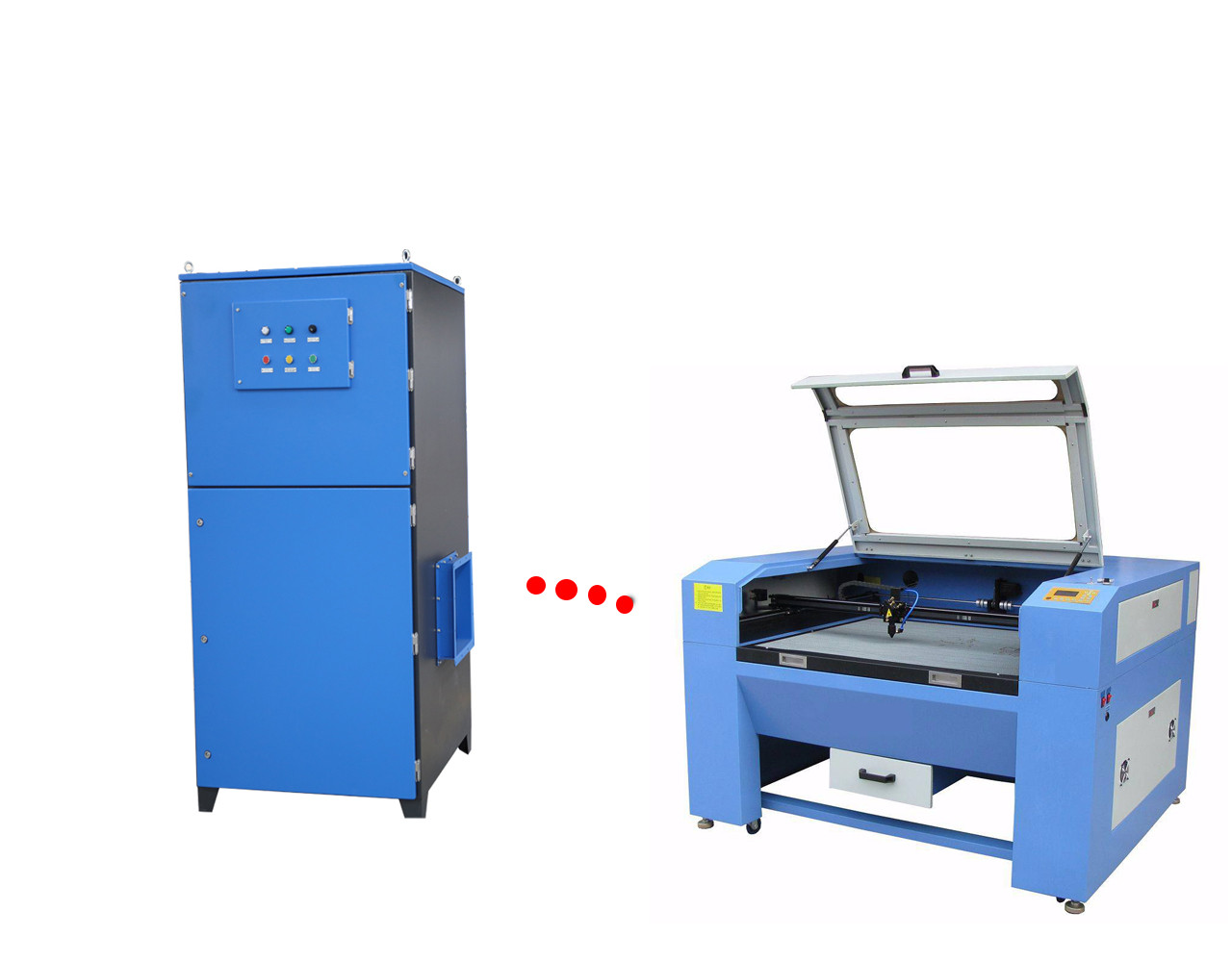 Carving machine
Carving machine dust extractor: 1500m3/h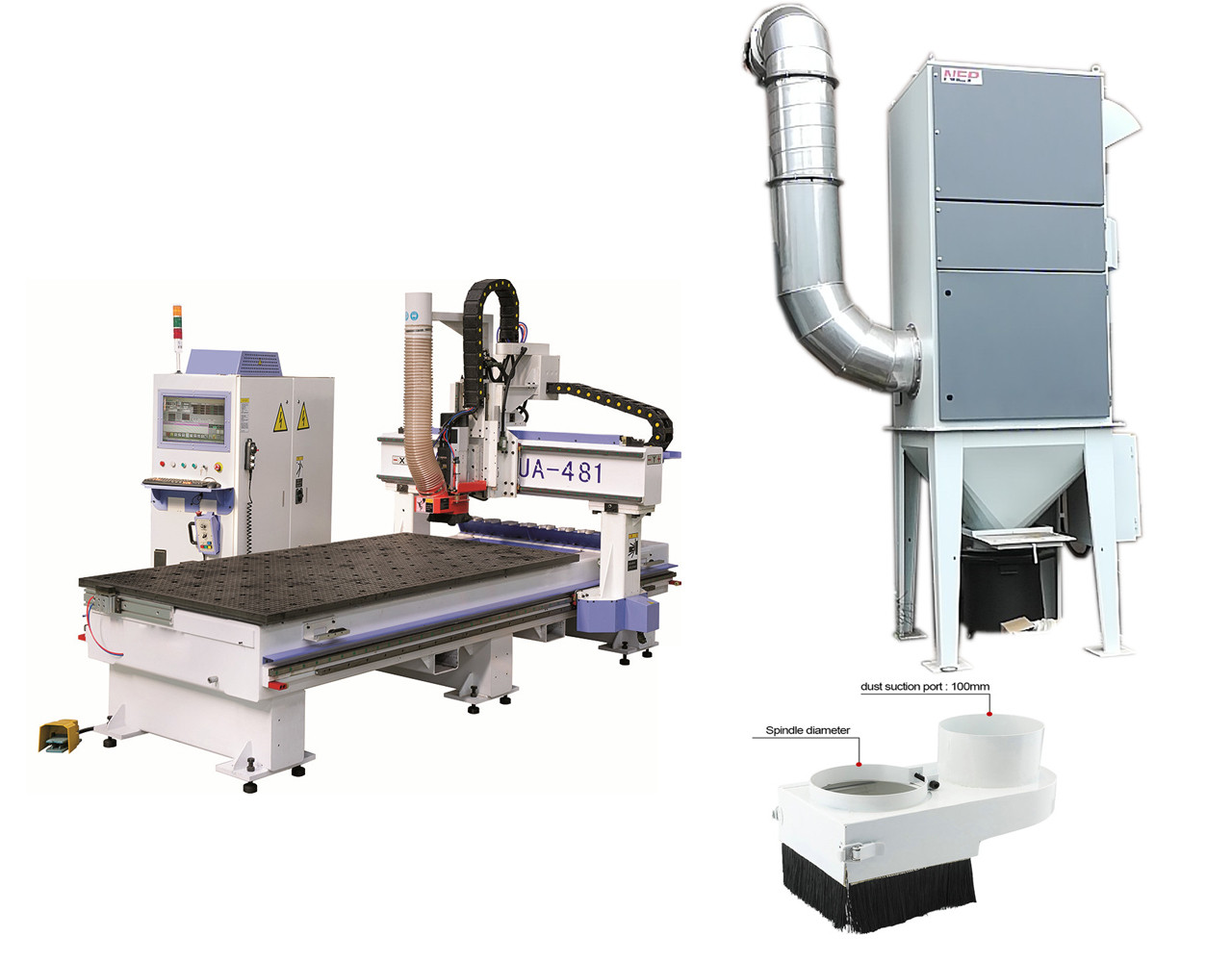 Router machine
Router machine dust collector: 3000m3/h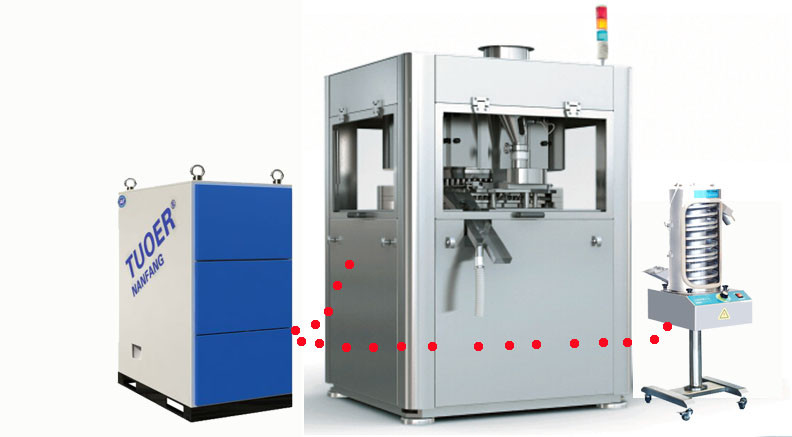 Tablet pill pressing machine deduster
300-500m3/h 3400pa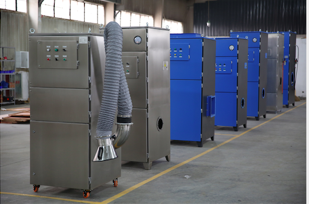 Packing machine/powder filling machine
1000m3/h 3200pa