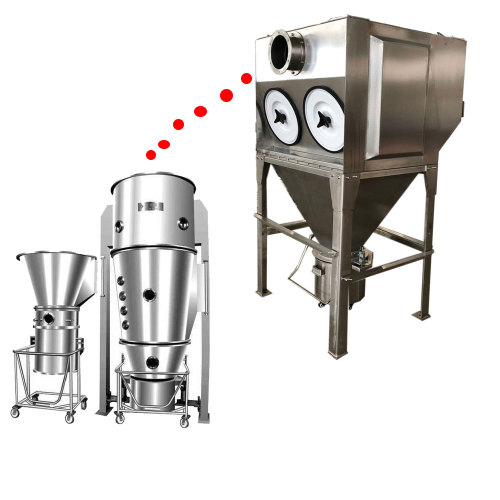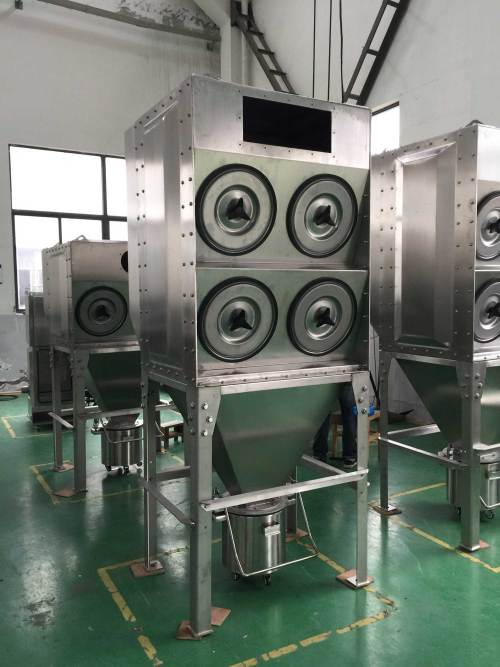 Fluidized Bed Secondary Dust Collector-Coating/drying machine
Description
Fluidized Bed Secondary Dust Collector-Spray Coating/drying machine dust extractor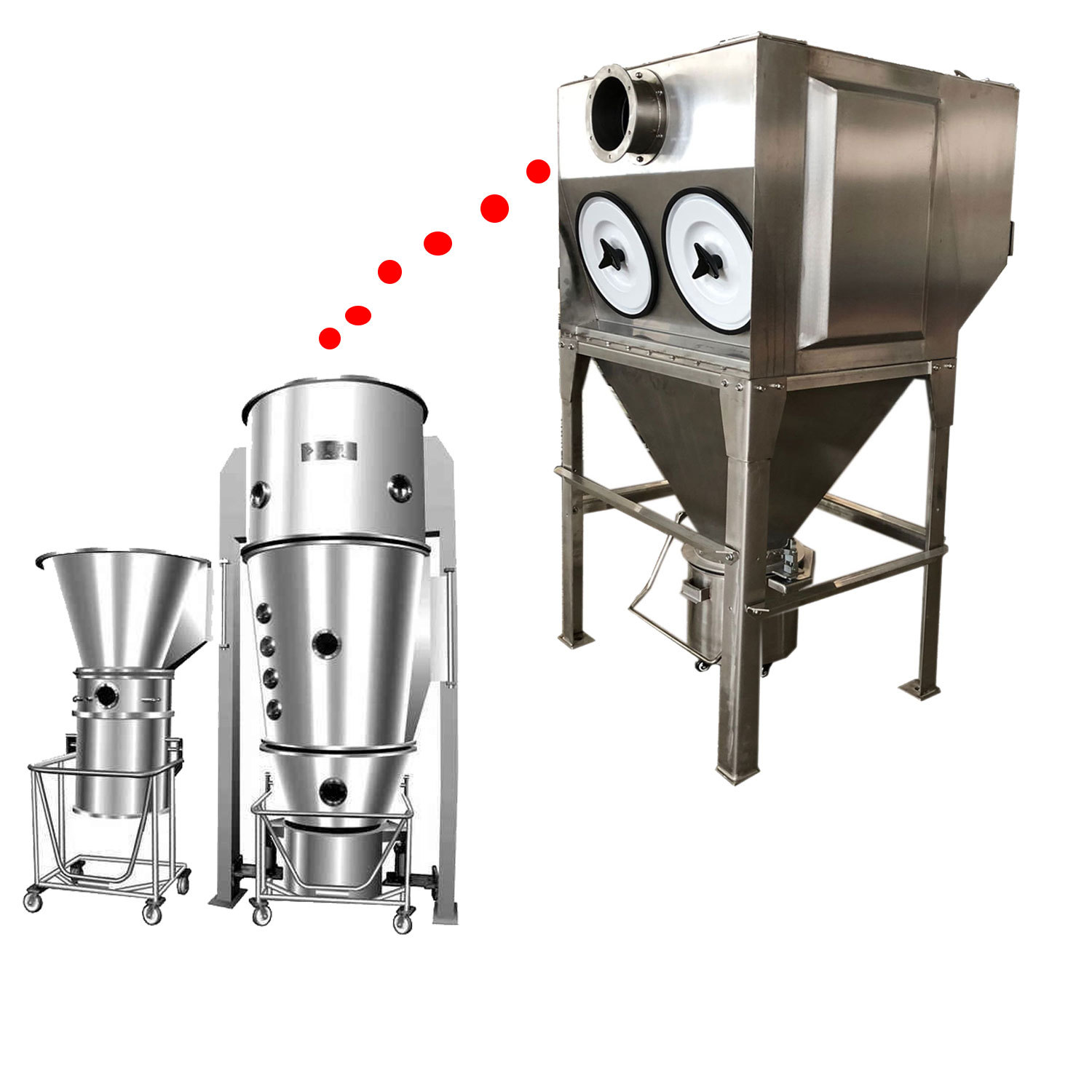 Spray coating in a fluidized bed system produces an optimal surface coating for your product through even application of a film material. Depending on requirements, the product properties can be influenced and enhanced.
In the fluid-bed top have filters for first filtration, but the filters's efficiency is not so high, so it need second filtration machine.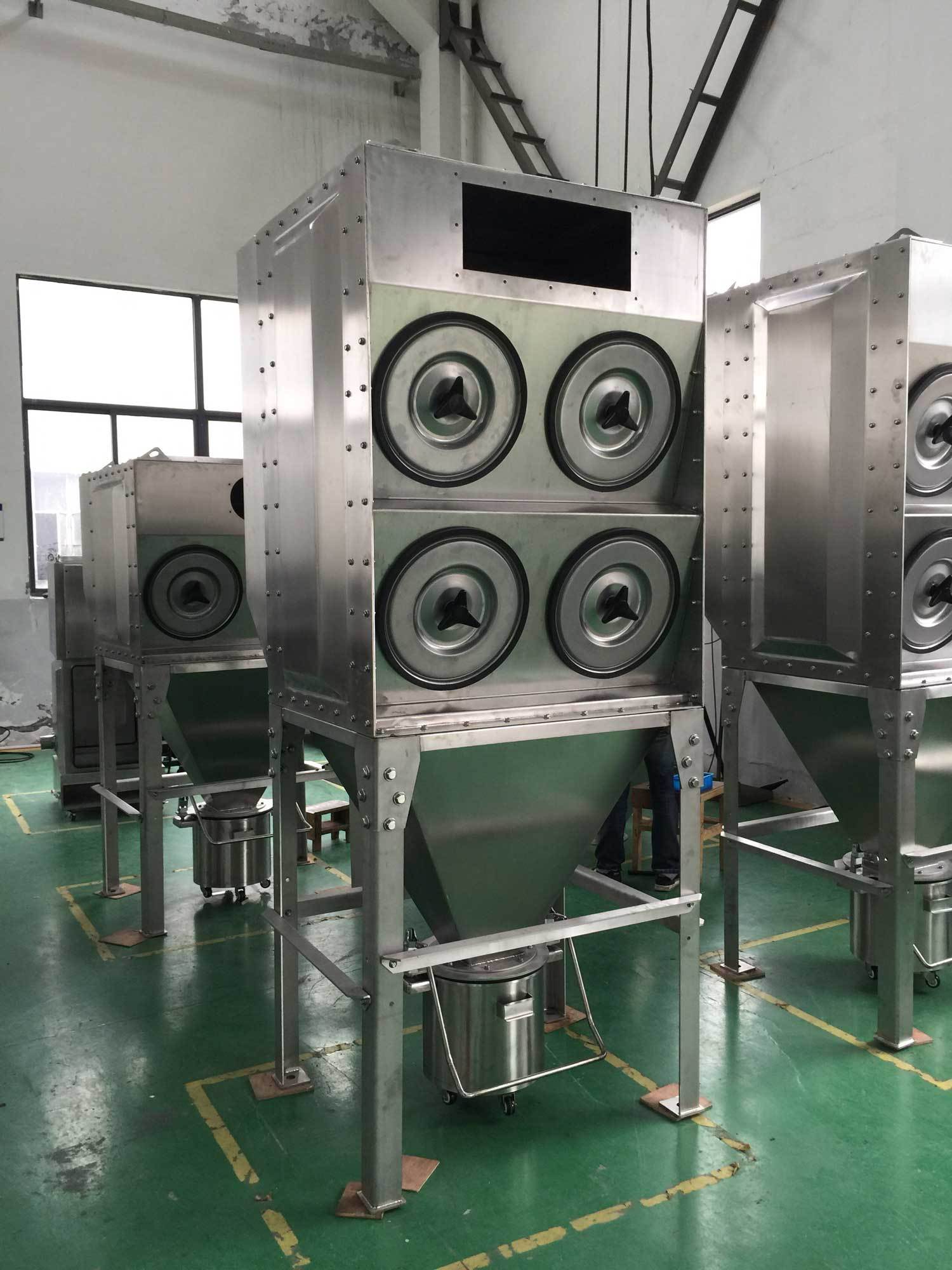 The dust collector use down flow type, similar with Donaldson DFE. It have much filter area to slow down the filtration velocity, and easy to change the filters.


| | | | |
| --- | --- | --- | --- |
| Model | Airflow | Filter Area | Filtration Velocity |
| NF-350/1-2 | 1500-4500m3/h | 46m2 | 0.5-1.63m/min |
| NF-350/2-4 | 5000-9000m3/h | 92m2 | 0.9-1.63m/min |
| NF-350/2-8 | 9000-12000m3/h | 184m2 | 0.8-1.1m/min |