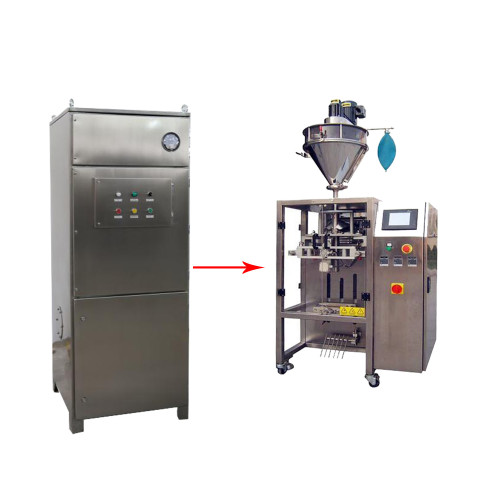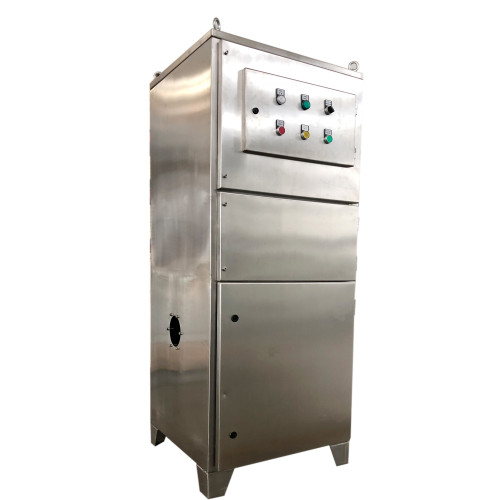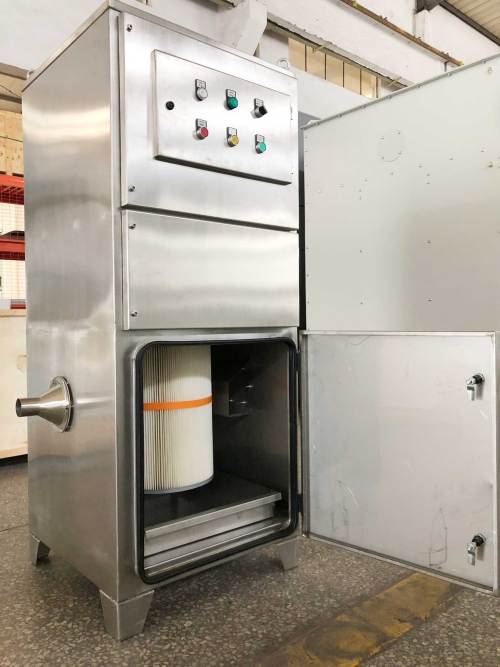 Packaging Machine Dust Collector Powder Filling Machine Dust Extractor Flow Wrapping Machine Deduster
Description
Packaging Machine Dust Collector Powder Filling Machine Dust Extractor Flow Wrapping Machine Deduster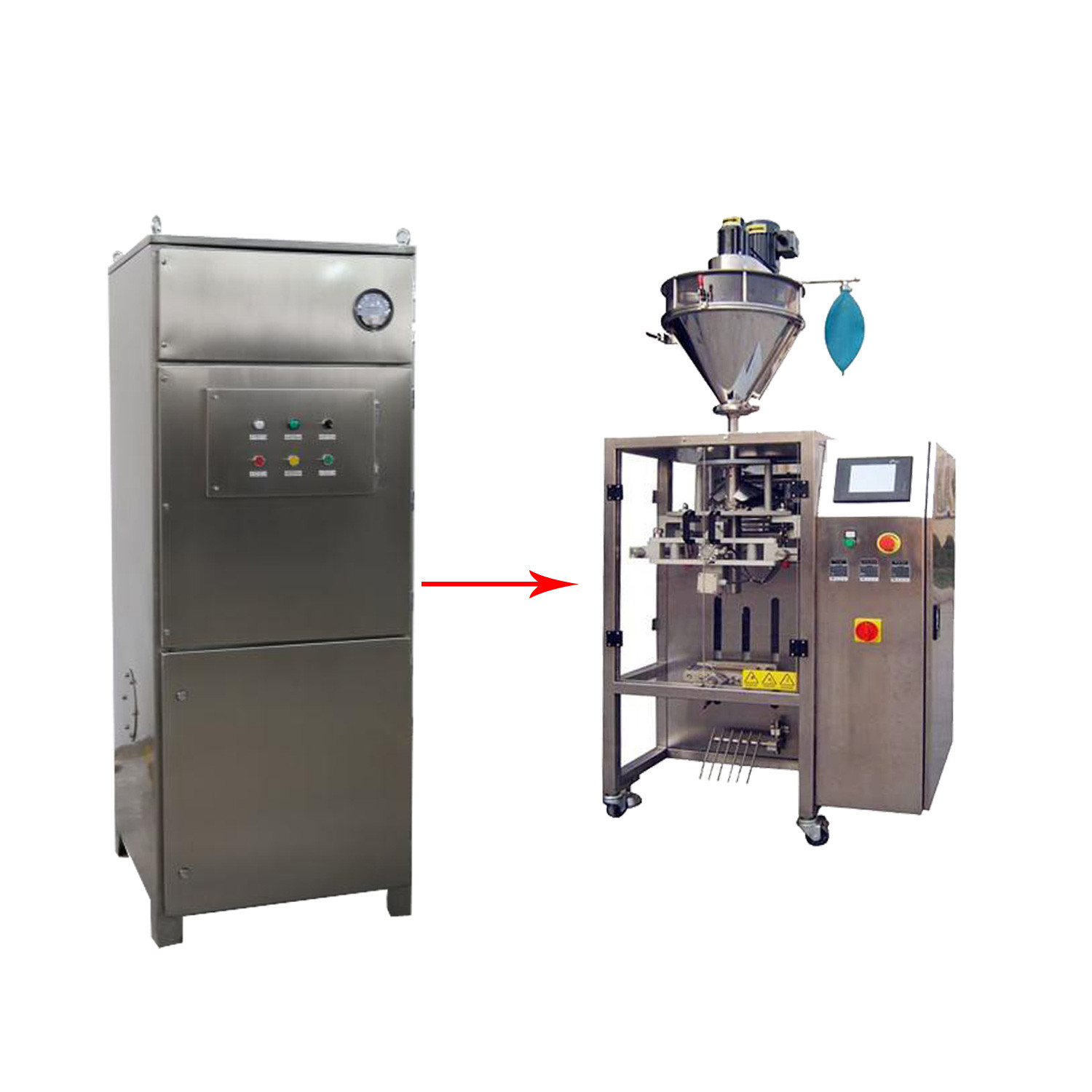 For food factory, chemical products manufacturers or other powder producer, packaging process is the last step before went to market.
but while small pouch packing or bottle packing, the dust will emit from the filling nozzle, and the dust will make the working environment dirty, also to the packing machine and products surface.
most packing machine except water filling, designed with suction hoods at the source of dust, some have two hoses, others have 4-6 hoses.
there is a challenge, that when the dust collector use compress air(pulse-jet) back flow to clean the filter online, the back flow air will back to the suction hoods which is near the filling nozzle.
so this dust collector use shaking mode to clean the filter to avoid the influence of backflow air.
Unique design for the packing machine.
Details of dust collector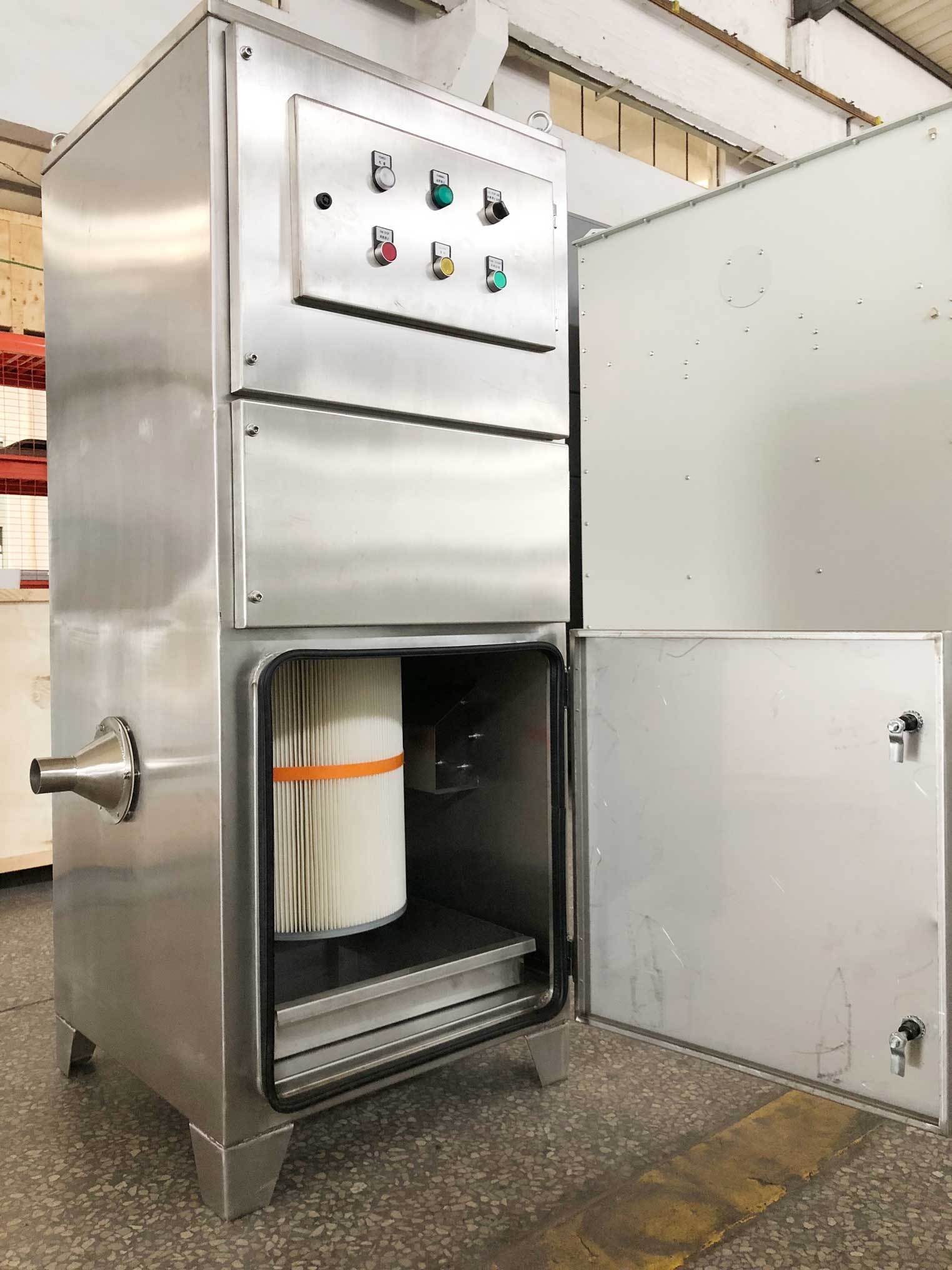 Compact design
1: The dust collector is small and moveable;
2: the inlet is use 90mm inlet to connect normal flexible hose;
3:High efficiency: 99.99% @1um


4:High quality stainless steel with 2-3mm, sooth surface with drawing process;
5:Shaking cleaning system: by vibrating cartridge to clean the filter, make the packing process stable;
6: Big airflow and high pressure of the blower: centrifugal fan with horizontal design, less noise;
7:Electrical access door/ blower room access door/ shaking cleaning system access door/ filter room access door;
8:Two side air inlet design: flexible raw gas inlet;
9: Less power consumption, low maintenance cost.
10: working stable without concern.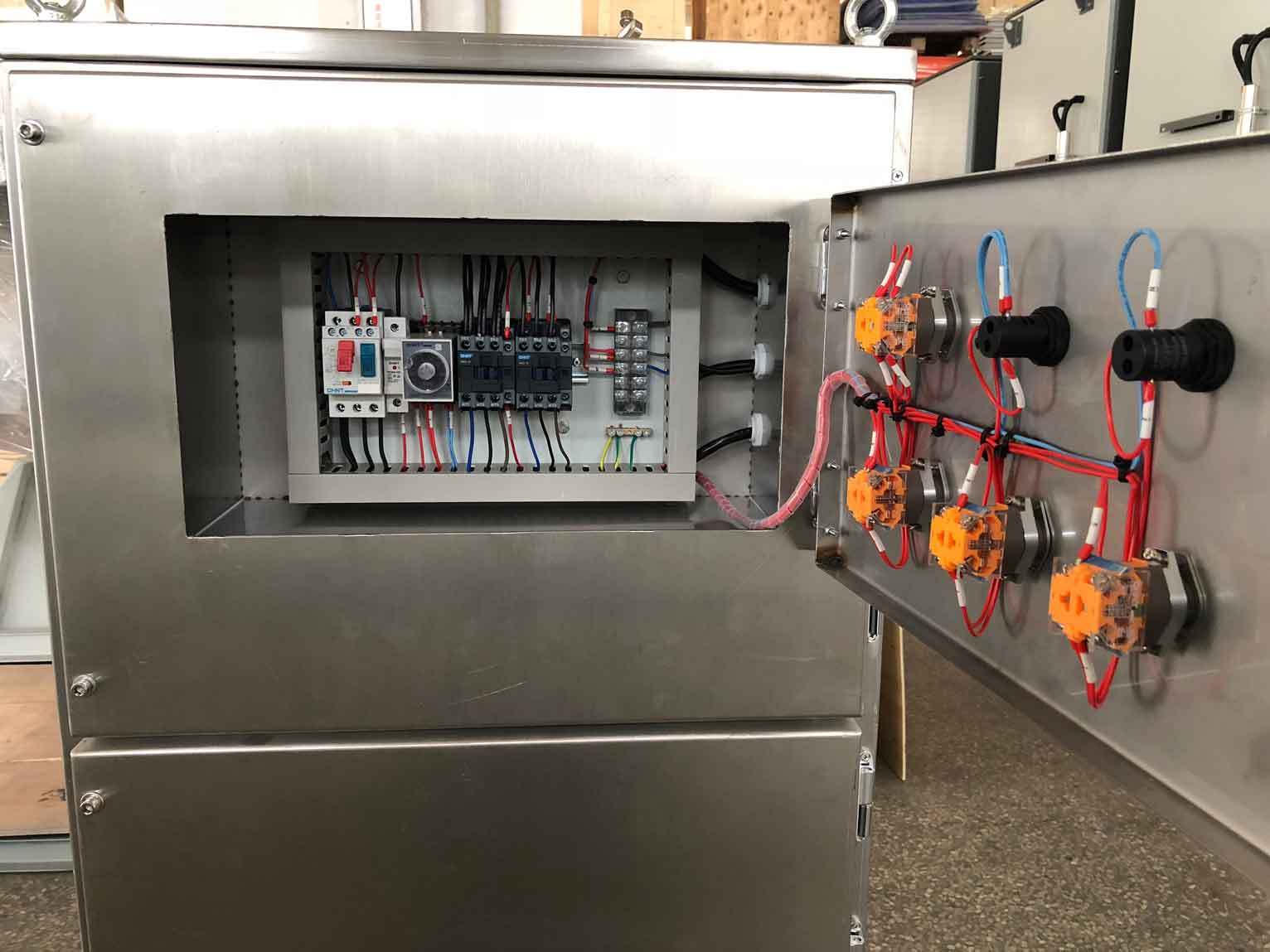 Electric control cabinet
Electric control cabinet is design into the dust collector unit.
Turn on/off switch, remote control/local control switch, off-line clean switch, power sign...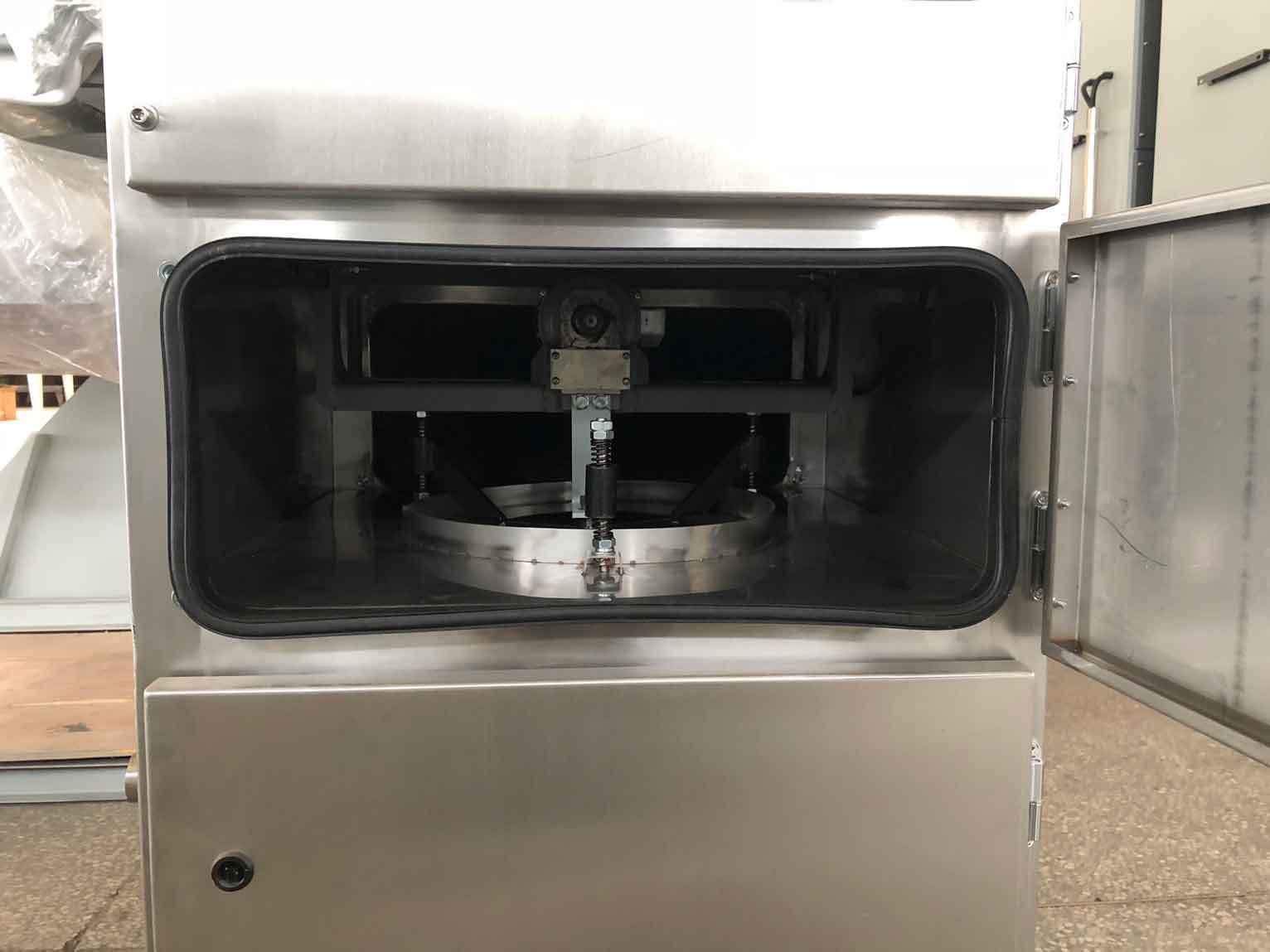 Vibration cleaning system
Vibration cleaning system making the filter clean and making the filling process stable.
safe and easy cleaning method.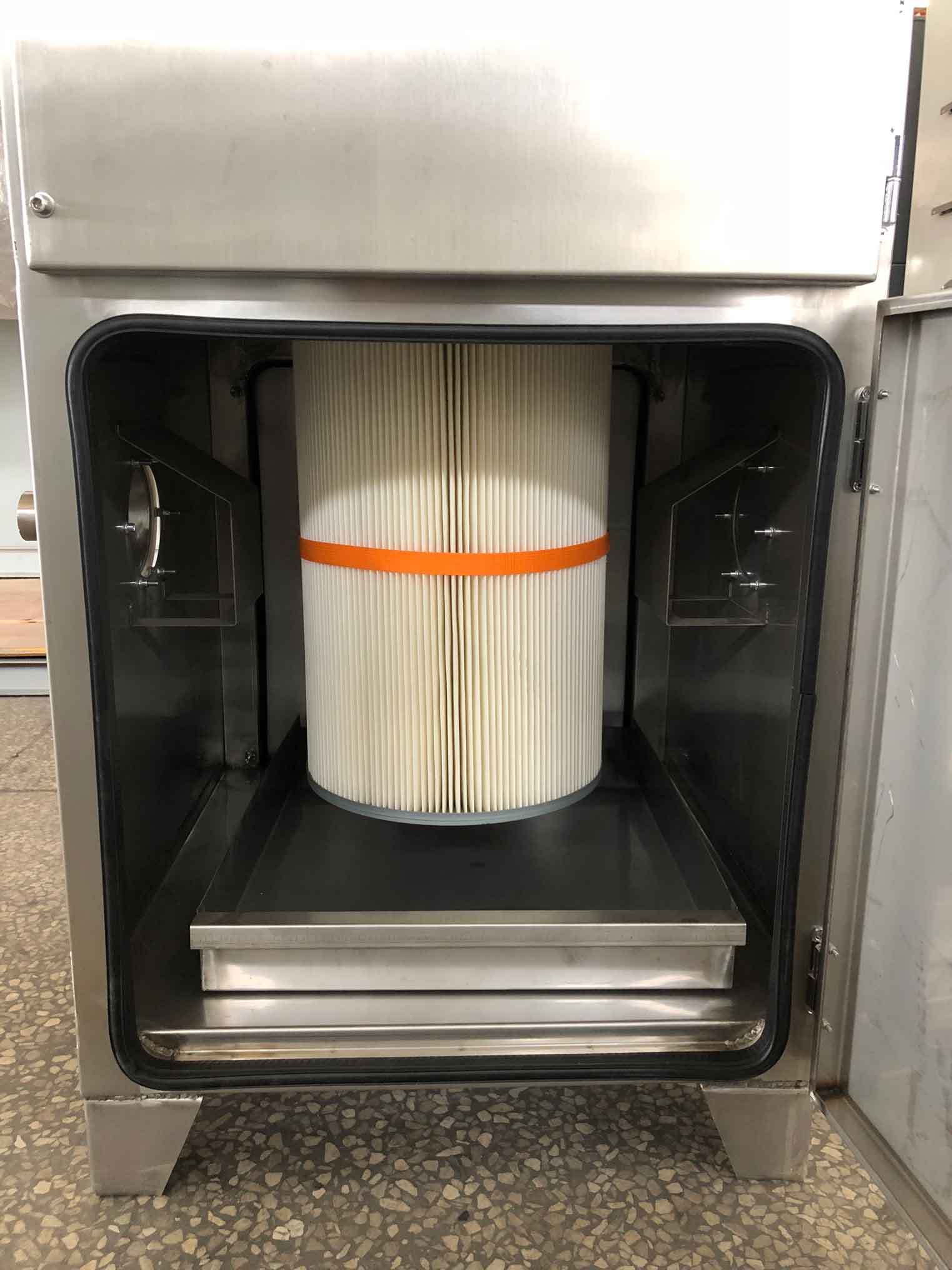 High efficiency cartridge filter
High efficiency cartridge filter with big area
and have F9 emission efficiency.
PTFE coating filter available

| | | | |
| --- | --- | --- | --- |
| Model | Airflow | Full Pressure | Motor Power |
| TR-8A-G | 150-250m3/h | 3500Pa | 1.5kw |
| TR-10A-G | 200-400m3/h | 4000Pa | 2.2Kw |
| TR-15A-G | 1200-1600m3/h | 3400Pa | 3Kw |