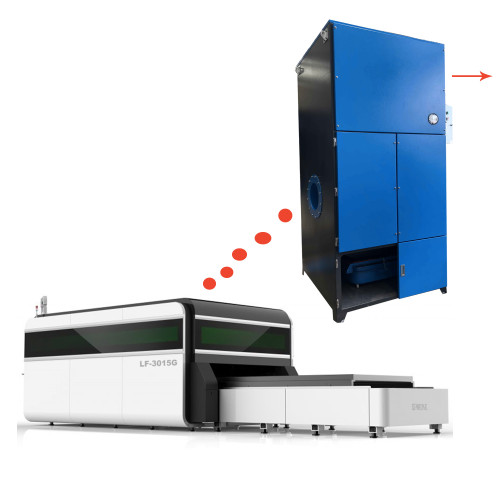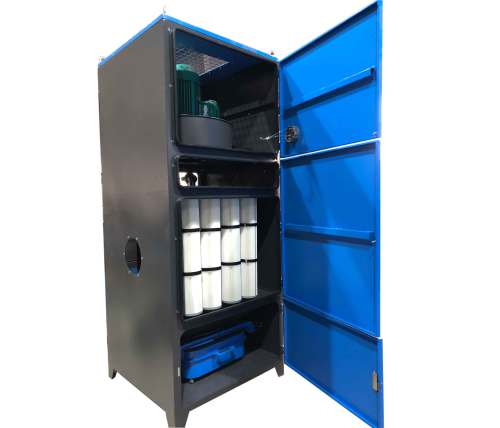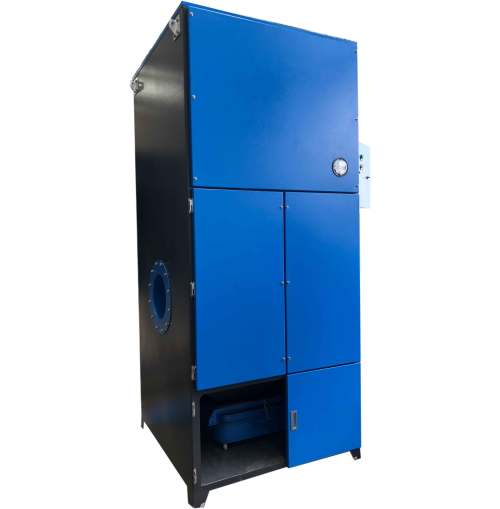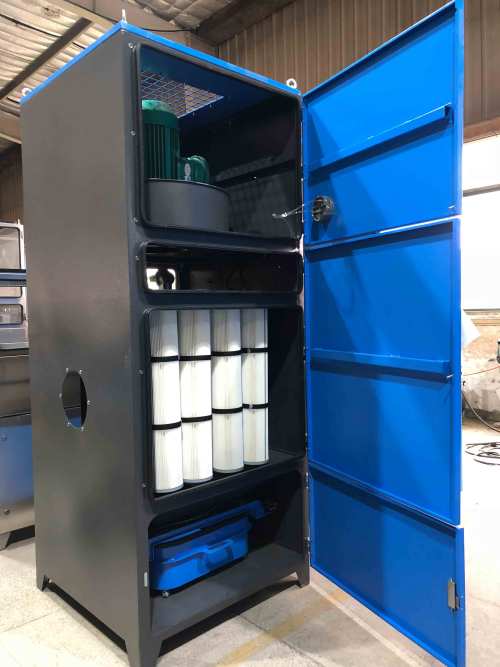 Laser Fume Dust Collector for CNC Fiber Laser Cutter, CO2 Laser Cutting Machine, Plasma Machine
Description
Laser Fume Dust Collector for CNC Fiber Laser Cutter, CO2 Laser Cutting Machine, Plasma Machine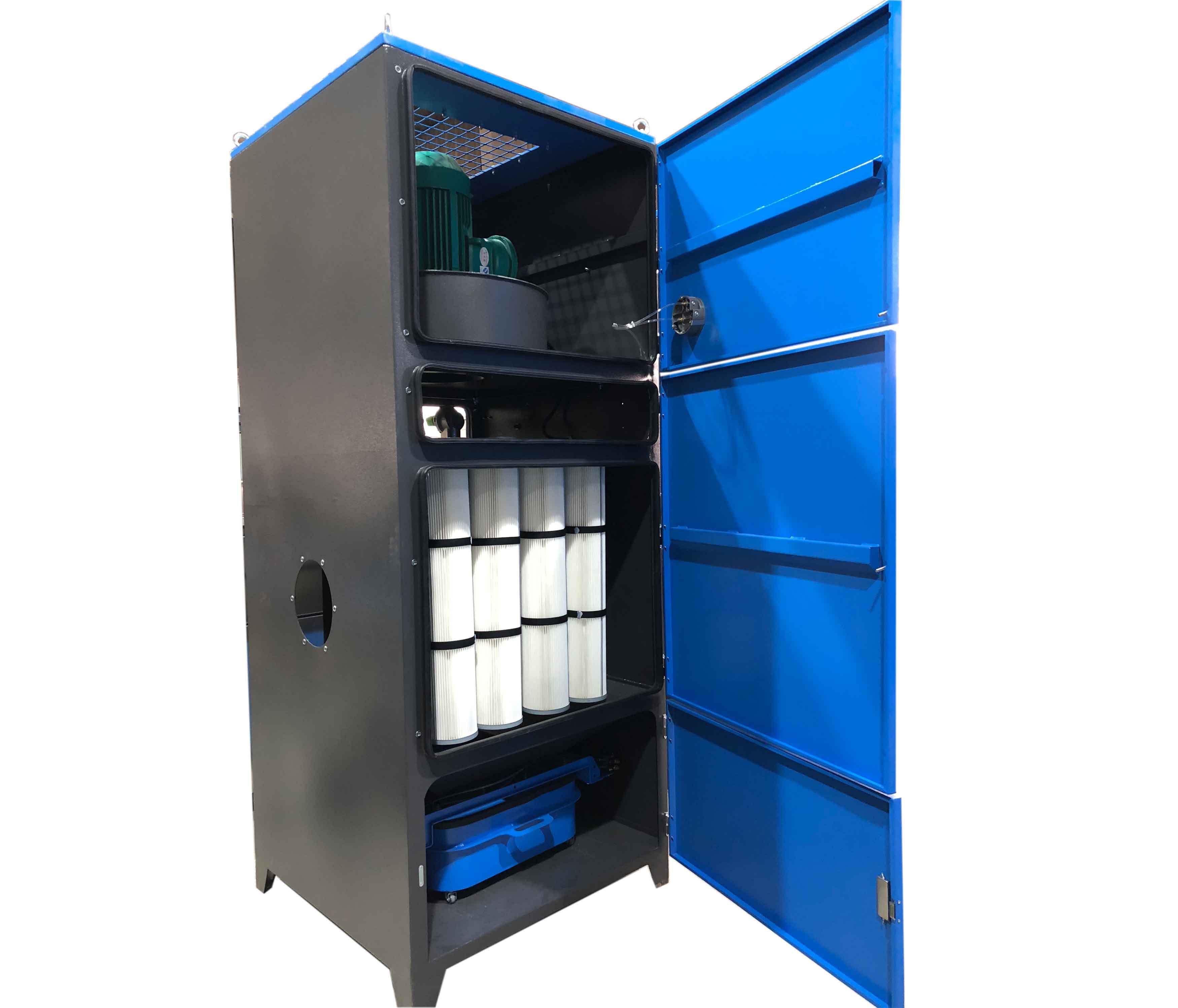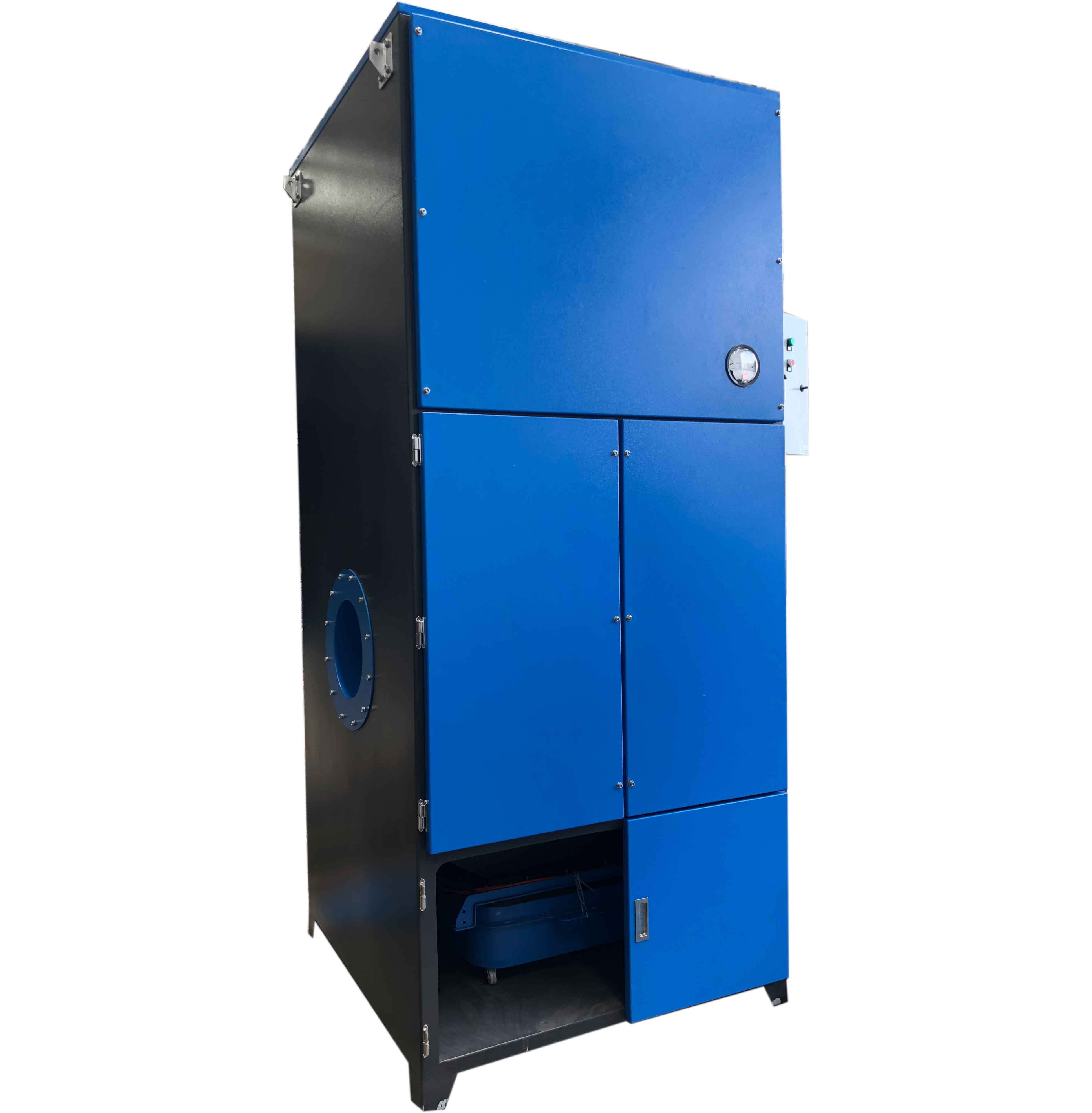 This laser cutter dust collector has a compact unit design, top is the centrifugal fan, middle is the pulse-jet cleaning system and filter room, the bottom is the dust bin, which use air cylinder to close.
That is means that the dust collector is a negative pressure dust extractor not the positive pressure dust collector.
The advantage of the negative pressure dust collector is from 2 aspects:
1: the surface of the filter is the working area, and it is easy for cleaning;
2: the dust will not come into the fan inside(
positive pressure dust collector will let the dust come into the blower first), and it will protect the centrifugal fan avoiding explosive hazards, and prolong fan's lifespan.
While Using Laser cutting metal or engrave other materials(non-aluminum metal as an example), it will come out quite a heavy fumes and dust that will still contain hot particles, Normally, It need long ducting system that is preferably 15 meters in length to achieve cooling.
So, Measures blow is important: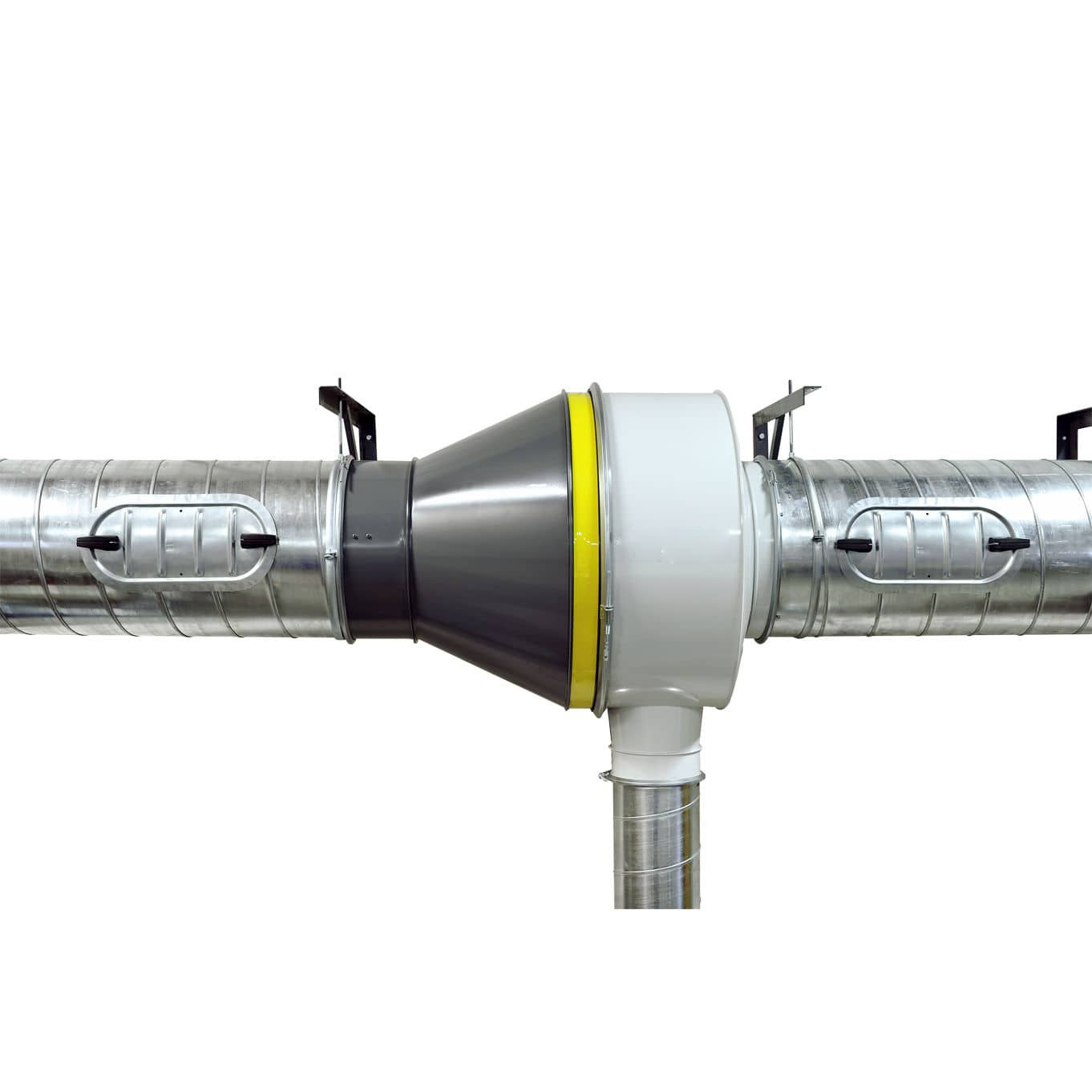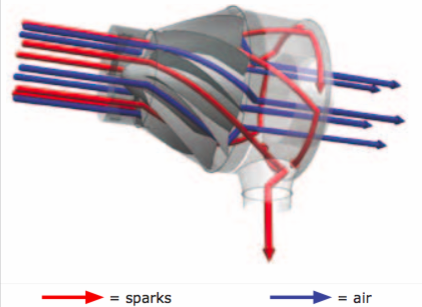 The spark arrestor is designed to catch the big spark and hot particles which will come into the dust collector, and it is a safety device to avoid flame disaster.
This equipment is installed on line ducting.
The Spark Cooler is ideally suited to mitigate sparks generated in metal and other low-load material processing applications, under non-explosive conditions. The Spark Cooler works to create turbulence in the air flow stream, thereby disturbing the thermal bubble surrounding the spark and allowing the lower temperature in the gas stream to influence the particle temperature. It is not an extinguishing system and should never be applied as a standalone device in processes requiring absolute spark suppression


Anti-Flame Cartridge Filters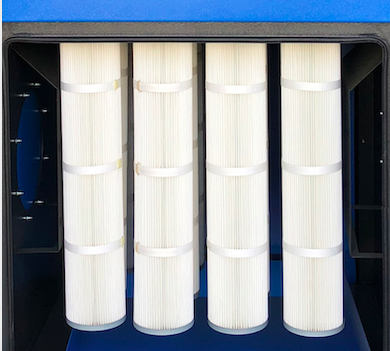 Using several small cartridge filter instead of big cartridge filters, is to expand filter area, and will lose the pressure, increase the efficiency and pro-long the filter life span.
Flame resistance Filters is necessary in the laser cutting process/welding process/plasma cutting process.
The filter also have PTFE coating which will have H10 emission efficiency.
Make the factory more clean!!!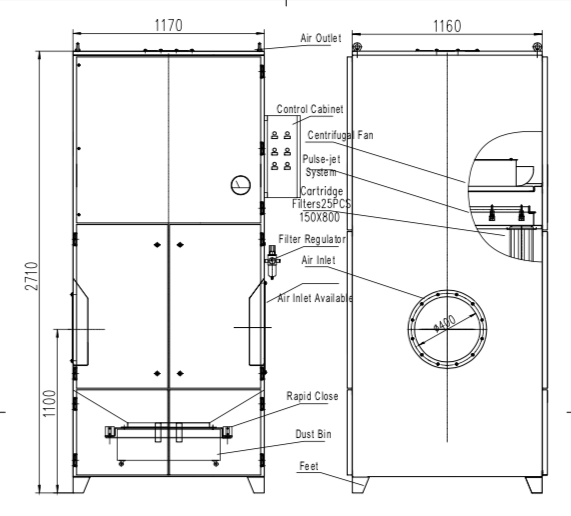 Some people may asked:
what are the differences between TR-B dust drawer type and TR-B-J dust bin type?
1: Dust drawer type is suitable for less dust concentration process, like in HVAC system...
2: Dust bin type is suitable for much dust concentration process, can avoid second dust raise.
*picture is 8000m3/h dust collector
| | | | | |
| --- | --- | --- | --- | --- |
| Model | Airflow (m3/h) | Fan Full Pressure(Pa) | Motor Power(Kw) | Efficiency |
| TR-10B-J | 1000 | 2000 | 1.1 | F9 |
| TR-20B-J | 2000-2900 | 2150-1820 | 3 | F9 |
| TR-30B-J | 2664-3405 | 2700-2200 | 4 | F9 |
| TR-40B-J | 3786-4527 | 2700-2200 | 5.5 | F9 |
| TR-60B-J | 4973-6457 | 2700-2200 | 7.5 | F9 |
| TR-80B-J | 8000 | 2400 | 11 | F9 |
| TR-100B-J | 10000 | 2500 | 15 | F9 |
| TR-120B-J | 12000 | 2500 | 15 | F9 |
| TR-150B-J | 15000-18000 | 3000 | 18.5 | F9 |
Product Manufacturing Video
Customer working pictures